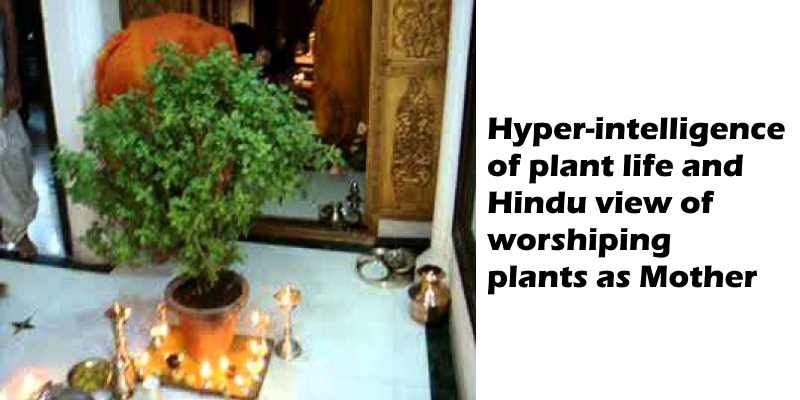 I often tell my family that we really don't need to pluck tulsi leaves daily unless there is emergency in terms of sickness.
Plants are hyper intelligent. They love us more than we care for them. Just worship Tulsi daily and spend at least 15 minutes with her. Observe her and generate thoughts about her glorious form. That's it. She is intelligent and most caring to cure your unforeseen sickness. Her fragrance is most potent medicine.
Oh…but self-declared social reformers in mass media (news channels, movies etc) will tell you that this Tulsi Worship is blind faith :D. You don't need it to reach to God :D. Wrong number. 😀
Mother Tulsi's fragrance is real. Her touch is real. Her cure is real. Her medicinal values are real. And now the evidences suggest that she indeed has mind that can take actions!
Draw your own conclusion. Whom to follow? Childish illusion questioning by self-declared reformers or rock solid science? 🙂
Trust your grandmother's ritual ,Worship Tulsi daily and remain healthy forever or keep questioning fanatically and stay away from real benefits of rituals. (Y) 🙂
Isn't it our shortsightedness to confine Tulsi pooja in the religious dogmas? Free it from religion. Spending time with mother is a great boon to mankind!
https://www.minds.com/blog/view/391659021179817984/groundbreaking-documentary-mind-of-plants-proves-hyper-intelligence-of-plant-life