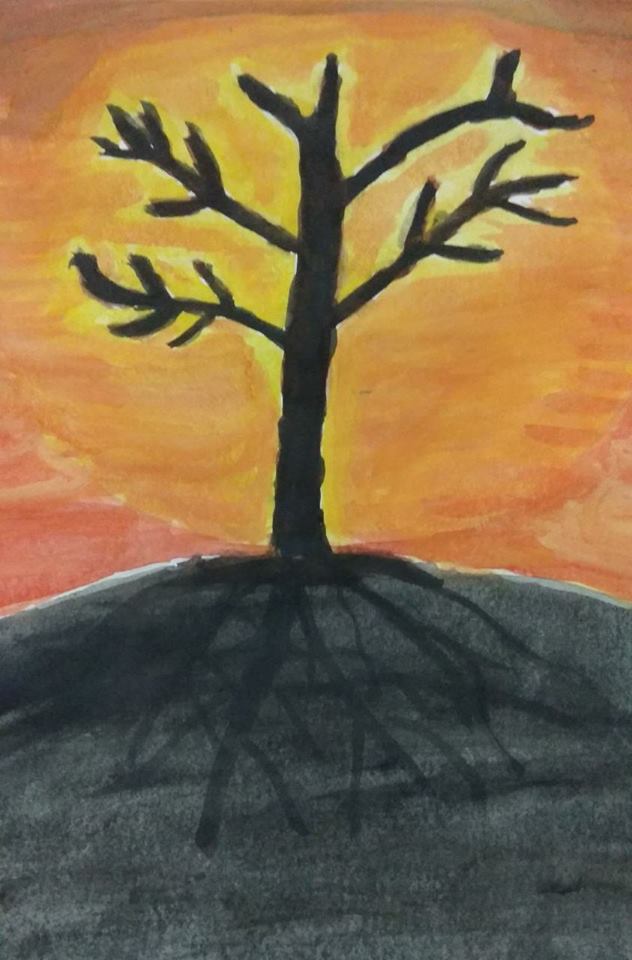 Remember one thing, poisoned roots will never ever able to sustain the life forever.
Culturally, morally, physically and mentally, we are gifting poisoned roots to our kids. The game won't go on forever like this.
Although, it is nature of Kaliyuga but let us don't be just another sheep of the crowd. Take the control back. As much as possible. Don't worry about the external forces or failures! At least, let us try!
Let us avoid the situation this tree shown in the picture is in. We are in the historically most critical time with golden opportunity.
PS: Second hint from picture. Without the help of digested prana within, even raw prana (the Sun) is helpless. Roots in tree, Gut in human body, very critical. Protect it.