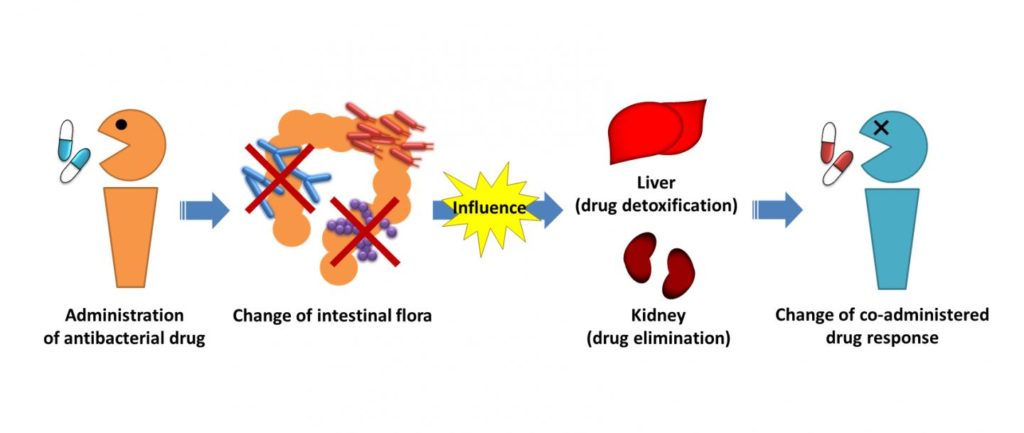 This is interesting study. This supports my hypothesis that only scientific medicine we have is Ayurvedic.
It is only in Ayurveda, medicine is given based on individual prakriti, keeping in mind birth prakriti, season and age.
On the other hand, modern medicine has no such standard except change in dosage based on weight and age.
Microbial flora in our body changes with season, age and innate prakriti. Hence, one medicine for all will never work.
"Antibacterial drugs cause changes in the intestinal flora. These changes have an influence on the capacity of the liver and kidneys to detoxify and eliminate therapeutic drugs due to large changes in the metabolizing and transport proteins."
———————-
Research http://www.eurekalert.org/pub_releases/2016-08/ku-ife081216.php
———————-
Intestinal flora effects drug response
Intestinal flora has multiple influences on human health, but researchers have revealed that it is also likely to have an effect on the body's response to drugs. Recent research from Kumamoto University in Japan strongly suggests that changes in the intestinal flora, caused by antibacterial and antibiotic drugs or individual differences between people, may have an effect on a person's response to drugs including side effects. The research focused on the changes in proteins due to the condition of intestinal flora that affect the response to drugs in the liver and kidneys.
Antibacterial and antibiotic drugs are often prescribed for the treatment and prevention of bacterial infections and are often taken with therapeutic drugs to prevent recurrence of infection during treatment. Unfortunately, the drugs affect not only harmful bacteria, but also the naturally occurring bacteria within the intestine. To determine the effects of this influence on drug efficacy, Kumamoto University researchers investigated protein changes in the liver and kidney. Changes in these proteins have a great influence on drug efficacy and side effects since they are responsible for the metabolism and transport of many drugs, and are also affected by changes in the intestinal flora.