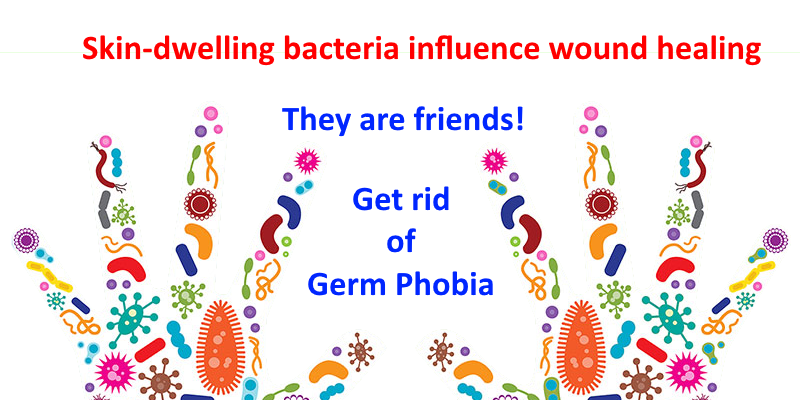 This is for Lifebuoy and Dettol lovers. Entire generation is made to believe by fancy Ads that Bacterias are our enemies.
Research like this should held us back and force us to rethink our hygiene strategy.
A Boy in Ad is ridiculed because he does not use Lifebuoy, the germ killer. On the other hand, this boy was right. We don't need any chemical soap.
---
http://www.newswise.com/articles/bacteria-on-the-skin-new-insights-on-our-invisible-companions
Bacteria on the Skin: New Insights on Our Invisible Companions
Study examines how skin-dwelling bacteria influence wound healing; findings could help address chronic wounds, a common ailment in the elderly
"These wounds can literally persist for years, and we simply have no good treatments to help a chronic wound heal," said Hardman, who added that doctors currently have no reliable way to tell whether a wound will heal or persist. "There's a definite need for better ways to both predict how a wound is going to heal and develop new treatments to promote healing."
The trillions of bacteria that live on and in our bodies have attracted a great deal of scientific interest in recent years. Findings from studies of microbes in the gut have made it clear that although some bacteria cause disease, many other bacteria are highly beneficial for our health.
In their recent study, Hardman and his colleagues compared the skin bacteria from people with chronic wounds that did or did not heal. The results showed markedly different bacterial communities, suggesting there may be a bacterial "signature" of a wound that refuses to heal.
"Our data clearly support the idea that one could swab a wound, profile the bacteria that are there and then be able to tell whether the wound is likely to heal quickly or persist, which could impact treatment decisions," said Hardman.
The team also conducted a series of studies in mice to shed light on the reasons why some wounds heal while others do not. They found that mice lacking a single gene had a different array of skin microbiota—including more harmful bacteria—and healed much more slowly than mice with a normal copy of the gene.
The gene, which has been linked to Chrohn's disease, is known to help cells recognize and respond to bacteria. Hardman said the findings suggest that genetic factors influence the makeup of bacteria on a person's skin, which in turn influences how they heal.