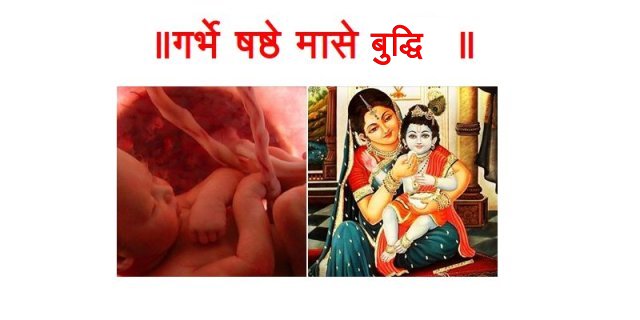 गर्भे षष्ठे मासे बुद्धि |
Ideally, the intellect comes at 6th month of gestation. When all ideal conditions are provided to mother.
When child comes to the world, it expects same womb like feeling. Instead of giving it all comforts it has in mother's womb, we bombard selfie camera flash, noise and unnecessary touch!
Maintain sacredness between child and mother. Leave them alone for first 3-4 months. No relatives, no noise, no touching! Womb-like! Mother-child!
Story does not end when the child is delivered. We just switch the womb. In not so ideal conditions, like most of us are in, बुध्धि comes much later in life. This world,the macro-womb, helps us to gain level-headedness essential for self-realization.
Unfortunately, we lack द्रष्टि to realize mother's womb. And fail to learn from all her vital hints. Instead, we perform suicidal acts and invite premature death. And the cycle goes on forever…the birth and death cycle…
There is nothing called 'wasted life'. Just a wasted cycle.
We all are in the womb. Nurturing lives. Here and thereafter.