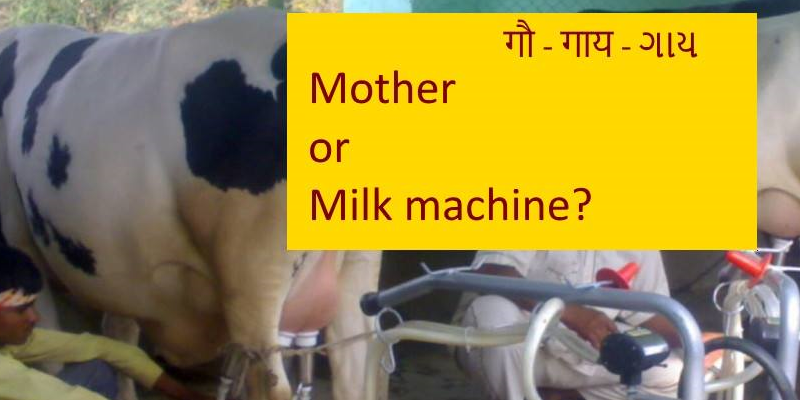 While cow slaughter is banned in Gujarat, state tops in milk production by all unethical means (Forced pregnancy, cross-breeding with A1 cows, hormone injections, male-calves torture, machine-based milking, ghetto type gau shala, antibiotics, pesticides, grazing land grab).
Hypocrisy? Oh yes!
😀 100% hypocrisy and deception!
Cow-protection also mean to stop seeing mother as milking machine. Not only govt, citizens have no guts to proclaim this and then they call themselves Hindus!
😀 lol
In लंका, everyone sees gold in everything. (Money minded, greed)
🙂 यथा प्रजा, तथा राजा. Will you put efforts in changing your mindset? It is high time, we stop this nonsensical torturous dairy practices and replaces it with participatory programs where are directly connected to the farmers, farms and gau shala!
I do not consider cow as 'milking machine'. She is not meant for milking exclusively. So I do not believe in 'Productive' vs 'Non-productive' cows.
Mother is known as Kamadhenu. She is with us to keep us in Nature's infinite cycle by various means. Just provide her grazing land and fresh water with a small area for rest. And see the magic.
Desertification is increasing rapidly. Only she can help.