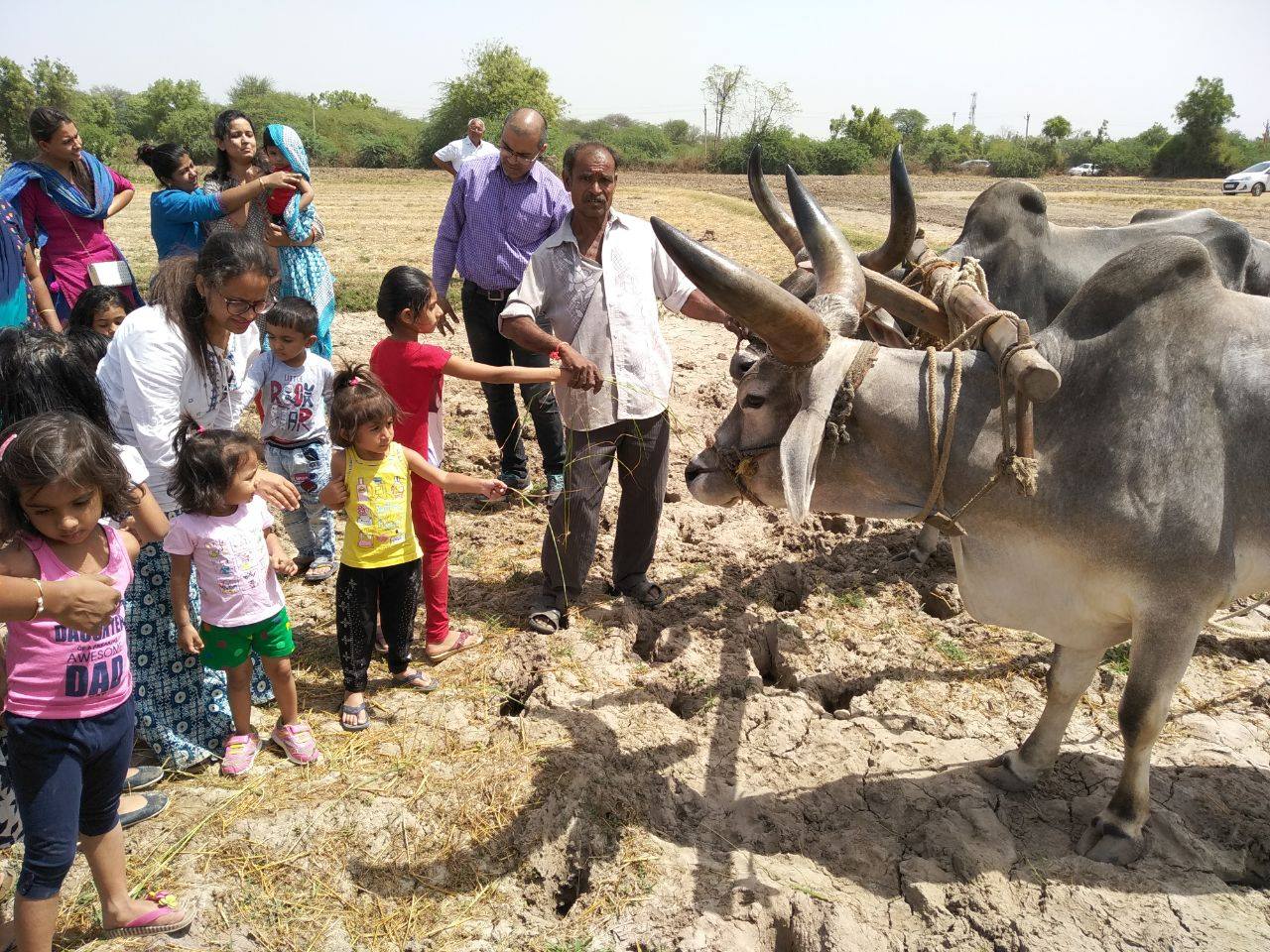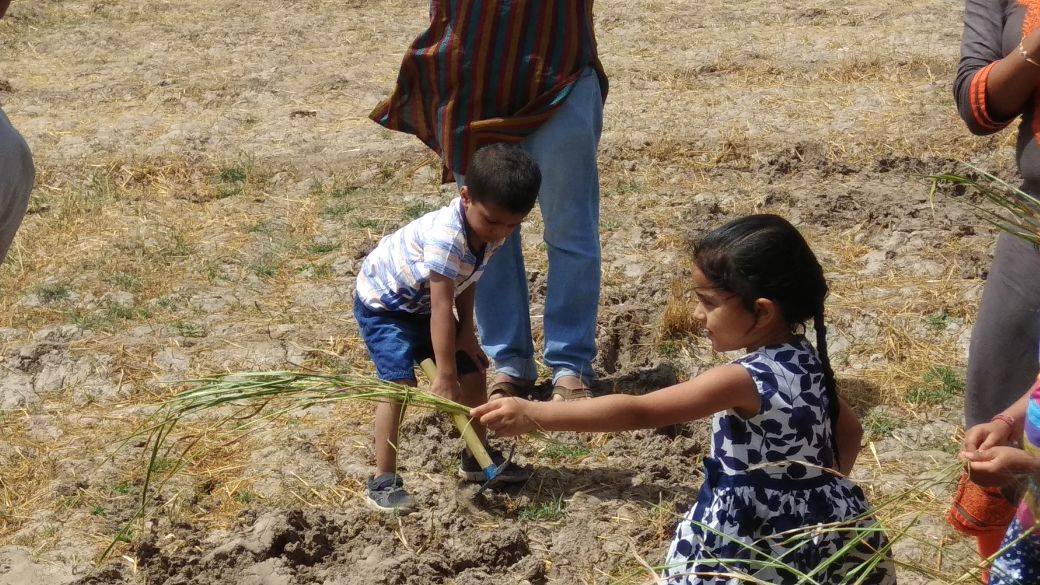 Did your kid's school celebrate अक्षय तृतीया? (18th April, 2018)
Summer camp but no अक्षय तृतीया?
How shallow our education is!!
It is the day when farmer begins new food cycle for us. Day when farmer community requires our support. Consumers' support and best wishes. Big Bazaar does not feed us, farmers do! 🙂
Please ensure that your kid know importance of real heroes!!
Successful food cycle is more critical than Dhoni's shifting to new home or buying gold for self OR IPL SCORES!
Is it not the food that sustain our life?
Why such misplaced priorities?
Walk the talk! Right? Let me share how someone's dream school is now reality!!
Shardul Shishu Vihar (शार्दुल शिशु विहार), a school that I imagined for years, is reality in A'bad and Surat! Community run school. In this schools, Kids' vacation starts by helping farmers! Real celebration! Not only they are exposed to food cycle very early in life, they also participated in the divine food cycle process.
Heartiest congratulations to community run school शार्दुल शिशु विहार! You are inspiration for all of us!! All kids are blessed!
May our tribe increases manifold!