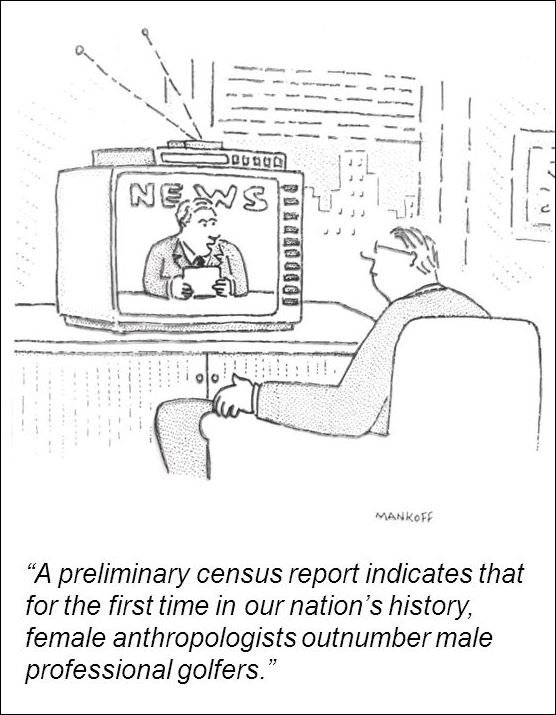 "A preliminary census report indicates that for the first time in our nation's history female anthropologists out-number male professional golfers."
This is US version of statistical garbage. What is the use of above information? We have plenty of local garbage running 24×7. Let me share few examples here :
0) Sachin has so far scored 99 centuries (51 in Tests & 48 in ODIs) and 53 of them have been in a winning cause.
1) Has fourth-innings batting lost its terrors? : the norm had been one in roughly 50 innings for the preceding 20 years, but between 2006 and 2010 the ratio was once every 33 innings, with 34 hundreds being scored in 1127 innings.
2) In 2011 Harbhajan has taken 17 wickets in as many games, at 41.29, while in nine games in the World Cup, he gave away 43.33 per wicket.
3) Sachin Tendulkar v James Anderson : He is among bowlers who've dismissed Tendulkar more than three times in Tests since Jan 2002
?
When statistics met computing power during last 50 years, volume of information garbage increases. Sports program/matches viewers are easiest targets. We are more interested in how many times Sachin got out in second innings, against Asian countries on Asian pitches but we want to remain blissfully ignorant about how many street lights not working in area or how much money your civic leaders used for your vicinity.
I don't say that all statistical data is useless. If we learn that one out of 5 patients died due to medical negligence in private hospitals and reason for negligence is Doctor's carelessness or lack of knowledge, we(We = The people, people representatives) can use this information take action. Will 'how much profit Salman's stupid movies made' or 'how many times Sachin or Dravid got out on first ball of second innings' ever change anything in around you? How will this information help you in life except giving you momentary entertainment tickles?
And we want better Nation? Joke!
And we want corruption free Nation?Big joke!
And we want Developed Nation? LoL!
We have no right to participate in any movement against corruption. We have no right to speak against govt's crimes! We have no rights speak against inflation! We are equally responsible for all chaos by indulging continuously in hopeless personal entertainment and information garbage… Corrupt power never excuse anyone, not you, not me, none. Either do your duties on the field otherwise forget Nation and live in your personal cocoon and be ready to get crushed when your turn comes. Go and watch your favorite TV commentators and their garbage information flood, take part in useless information exchanges and serve as guinea pig of information market.राष्ट्रको राम भरोसे छोड दो| 🙂
** Picture is copyright property of The New Yorker. Searched in Google Image search.