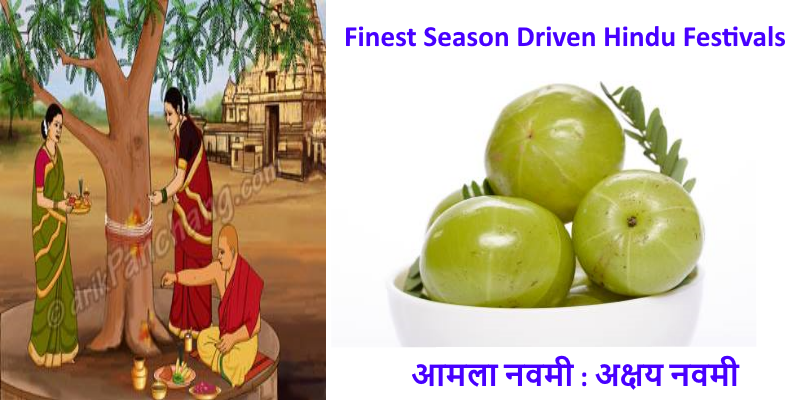 With this new season (हेमंत ऋतू), mother nature demands change in diet. If you don't know what to eat, ask grand mother. She will explain with reference to festival.
Festivals track change in seasons and its reflection on our habits.
4 days from Today is Akshya Navami (Nov 20, Friday).
As per legends, on this day Satya yuga was started.
In my understanding, this is the day to transform your own personal universe, your body into Satya Yuga for 1 more year.
On this day, two fruits have significance associated.
Pumpkin and Amla.
Health benefits of Amla are well known. Start eating Amla.
कद्दू or કોળું or pumpkin is another one. It increases vital energy of the body. It is वीर्यवर्धक,वातनाशक,पित्तशामक.It can clear issue of indigestion. Good for your digestive system. Great for your eyes. Improves immunity. Lowers your risk of heart disease.Good food for diabetics. Helps prevent breast cancer. Regularize mensuration cycles.Lowers fatigue. Keeps you hydrated.
As name of the उत्सव suggests, अक्षय. Fruits, vegetables, rituals, vrats, festivals of this season stops your aging (क्षय).