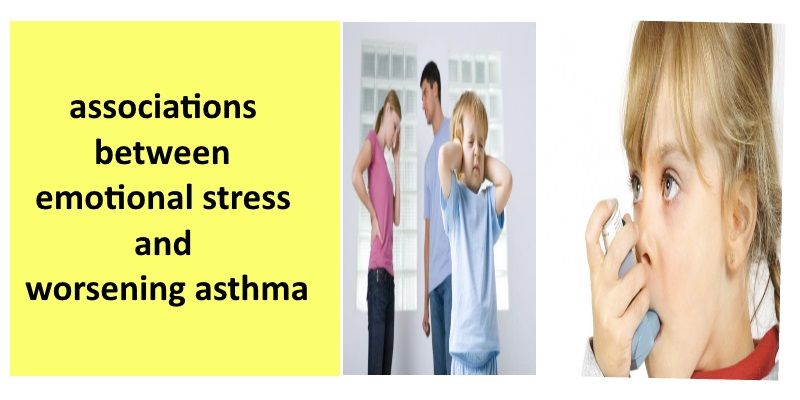 Depression, Stress, Anxiety – they are signs of unstable minds. When parents suffer from it, impact on children is inevitable as they share the same environment.
Studies have shown that children with asthma are at higher risk for depression. Research also has shown an association between a parent or caregiver's depression and worsening symptoms in an asthmatic child.
Chaotic mind => Chaotic Prana => Prana related disorders => Asthma, Allergies, Auto-immune disorders
Avg middle class parents in urban setup are either worried about their career growth or loan repayment or both. So they are constantly under stress. Stress does not only hamper their healthy but kids' too!
---
Research
---
If you treat a parent's depression, will their child's asthma improve?
http://www.buffalo.edu/news/releases/2016/03/028.html
The findings could have major implications for the way children with asthma are treated. The researchers say the findings also eventually may reduce health disparities in child asthma because there is a higher percentage of depressed caregivers among children with asthma from minority and socio-economically disadvantaged groups.
The researchers are recruiting 200 families for the study through Women & Children's Hospital of Buffalo (WCHOB) and UT Southwestern Medical Center in Dallas. The study will involve screening caregivers of children with asthma for depression and offering treatment for those who are depressed. It builds on a previous pilot study that suggested a connection between caregiver depression and worsening asthma in children.
"We are hypothesizing that an improvement in the caregiver's depression will lead to a subsequent improvement in the child's asthma," said Bruce Miller, MD and Beatrice Wood, PhD, both professors of psychiatry and pediatrics in the Jacobs School of Medicine and Biomedical Sciences at UB, co-founders and directors of the Center for Child and Family Asthma Studies at WCHOB, and principal investigators on the grant. Miller sees patients through UBMD Psychiatry.
Heather K. Lehman, MD, associate professor in the Department of Pediatrics in the Jacobs School of Medicine and Biomedical Sciences at UB, is a co-investigator.  She has been working with Miller and Wood for several years and is developing a collaborative research program to continue studies examining the interplay between depression and child asthma. She sees patients through UBMD Pediatrics. E. Sherwood Brown, MD PhD, professor of psychiatry at UT Southwestern Medical Center, is also principal investigator on this study.