============
Role model! Who?
============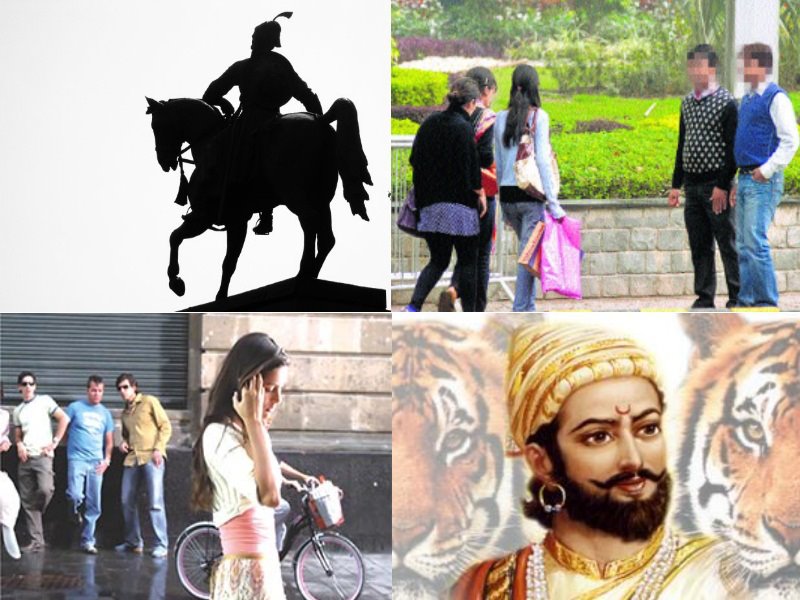 Who is your role model? The petty blind perverts from BC(Bollywood-Cricket) or peaceful warrior Shivaji? How do you lead life? Like an insect or a man!?
=======================
अन्धात इह को विशिष्यते ?
रागी |
क: शूर:?
य: ललना-लोलन-बाणे: न च व्यधित:|
Who is worse than the blind man?
One with attachments. Petty perverts.
Who is brave?
One who is not shaken by the shafts of amorous glances. The peaceful warrior!
=======================
When Governor of Kalyana, Bahlol Khan was defeated by Major General of Shivaji's army, the latter presented a beautiful Begum to Shivaji. Strict celibate Shivaji looked at her with reverence, and said, "If I have to become beautiful, I will take birth through your womb, mother." Saying this he scolded his Major and ordered him to send her with full honour to her husband. Shivaji was a strict celibate because he was a disciple of a mighty saint Samartha Ramadasa.
=======================
With BC(Bollywood-Cricket) class leading Nation's youth(55 cr!) by various means like Big Boss type reality shows, country is on the way to become another Thailand where selling and buying perversion has become lucrative profession. Every other parent wants their child to become dancer or actor or cricketer. Groom your child like insect, destine him/her to die like insect, crushed.
Where are Ramdas and Jijabai of 21st century??Clarion call for you!