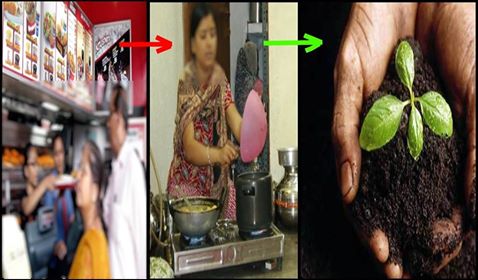 Can we transform into society that grows own food from a society who loves to eat processed food/chemical food?
No. It is difficult transition for majority.
Solution?
Introduce middle path. At least inspire them to cook for self. Cook healthy food for self. Let there be community food gatherings. Cook for self, cook for community. Envision community kitchens. Once we start cooking for self, it is not difficult to realize value of chemical free farming i.e. growing food for self.