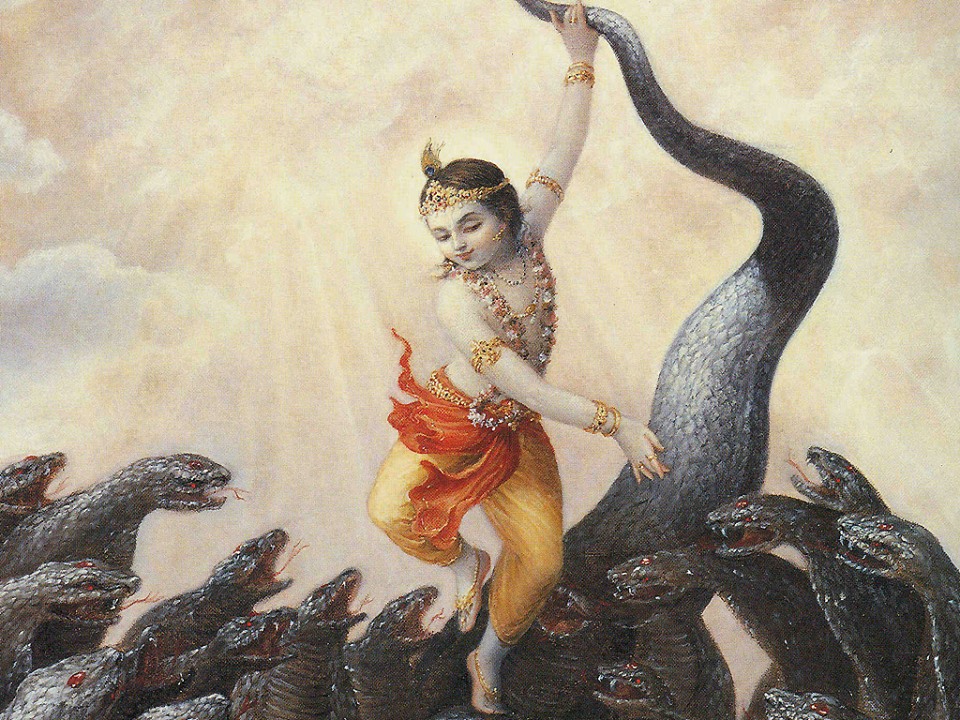 'Kaliya' is an epitome of illegal mining of all sort. From river front to sea, from Himalaya to Konkan, from Kashmir to Kanyakumari, Kaliya represent mining mafia.
Don't call yourself Krishna-follower/Bhakt until you have guts to protest against rapists who exploit mother Earth like insects.
Do not just celebrate fake and hollow festival until you prepare micro version of warrior and fearless Krishna within you and your tribe (close circle of friends and family). If at all there is celebration, it must instill warrior Krishna's character in you otherwise it is waste of time.
What is the purpose of celebrating if there is no substantial reason of triumph?
Fight Kaliya(s) and revere Krishna in true sense.