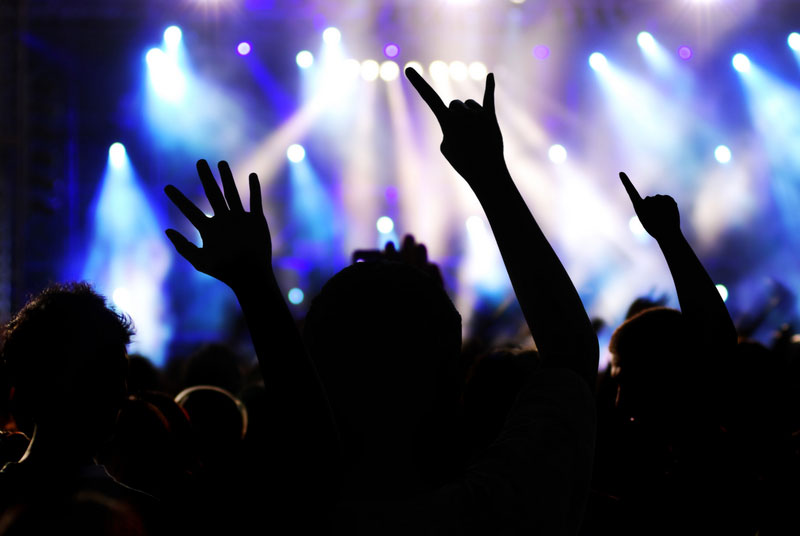 Everyone loves music. It is our natural inborn liking. It is representation of our वात element. Moderate listening is good for health. But when someone is having obsession of listening music day and night, it is called गान्धर्व चित्त. Symptom of elevated वात. On top of it, if someone is having obsession of listening cacophony (A loud harsh music of current times), it is surely a symptom of derangement of वात.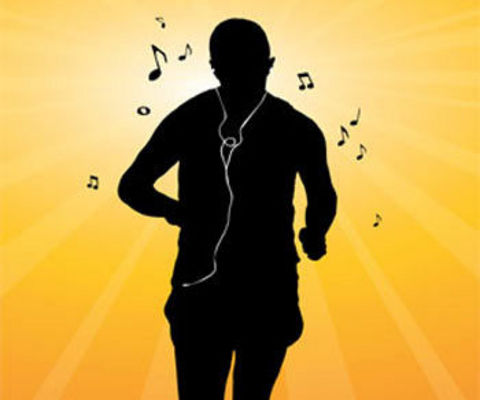 On the other hand, if you sense your kid is having Vata heavy prakruti, experiment music training. He or she may become great musician.
---
Research – What modern science says?
---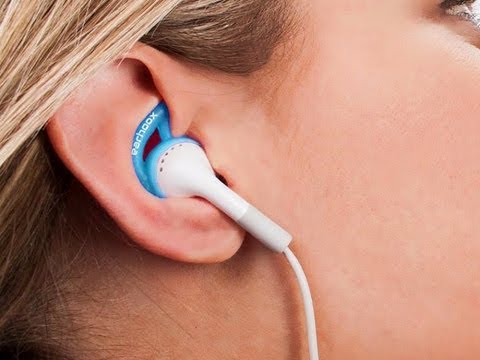 Broadened Population-Level Frequency Tuning in Human Auditory Cortex of Portable Music Player Users
http://journals.plos.org/plosone/article?id=10.1371/journal.pone.0017022
High-volume portable music players may impair ability to clearly discriminate sounds
http://www.eurekalert.org/pub_releases/2011-03/nifp-hpm030911.php
Hooked on Headphones? Personal Listening Devices Can Harm Hearing
http://www.cfah.org/hbns/2010/hooked-on-headphones-personal-listening-devices-can-harm-hearing
Personal listening devices like iPods have become increasingly popular among young — and not-so-young — people in recent years. But music played through headphones too loud or too long might pose a significant risk to hearing, according to a 24-year study of adolescent girls.
The study, which appears online in theJournal of Adolescent Health, involved 8,710 girls of lower socioeconomic status, whose average age was about 16. They underwent hearing tests when they entered a residential facility in the U.S Northeast.
"I had the rare opportunity, as an audiologist, to see how this population changed over the years," said Abbey Berg, Ph.D., lead study author and a professor in the Department of Biology & Health Sciences at Pace University in New York.
In this period, high-frequency hearing loss — a common casualty of excessive noise exposure — nearly doubled, from 10.1 percent in 1985 to 19.2 percent in 2008, she found.
Today's teenagers could become prematurely hearing-impaired, study warns
Tinnitus, often a symptom of hearing loss, can result from constant use of earphones and frequenting very noisy places
http://www.nature.com/articles/srep27109
http://www.eurekalert.org/pub_releases/2016-07/fda-ttc071216.php
Recent neuroscience research suggests that tinnitus may reflect synaptic loss in the cochlea that does not express in the audiogram but leads to neural changes in auditory pathways that reduce sound level tolerance (SLT). Adolescents (N = 170) completed a questionnaire addressing their prior experience with tinnitus, potentially risky listening habits, and sensitivity to ordinary sounds, followed by psychoacoustic measurements in a sound booth. Among all adolescents 54.7% reported by questionnaire that they had previously experienced tinnitus, while 28.8% heard tinnitus in the booth. Psychoacoustic properties of tinnitus measured in the sound booth corresponded with those of chronic adult tinnitus sufferers. Neither hearing thresholds (≤15 dB HL to 16 kHz) nor otoacoustic emissions discriminated between adolescents reporting or not reporting tinnitus in the sound booth, but loudness discomfort levels (a psychoacoustic measure of SLT) did so, averaging 11.3 dB lower in adolescents experiencing tinnitus in the acoustic chamber. Although risky listening habits were near universal, the teenagers experiencing tinnitus and reduced SLT tended to be more protective of their hearing. Tinnitus and reduced SLT could be early indications of a vulnerability to hidden synaptic injury that is prevalent among adolescents and expressed following exposure to high level environmental sounds.
Going to the gym shouldn't be a workout for your eardrums
http://www.eurekalert.org/pub_releases/2010-01/uoa-gtt012010.php
Listening to an iPod while working out feels like second nature to many people, but University of Alberta researcher Bill Hodgetts says we need to consider the volume levels in our earphones while working up a sweat.
Hodgetts, assistant professor in the Department of Speech Pathology and Audiology at the Faculty of Rehabilitation Medicine, says his research has found that exercising in a gym often prompts people to turn up the volume to potentially unsafe levels for the ear.
The researcher found that the study participants, who were in a gym-like setting, listened at potentially dangerous levels while working out, likely due to the presence of background noise. But he says it isn't the listening level alone that's risky, it's how long a person listens at that level. What Hodgetts found is that almost half of his study participants listened for a length of time during exercise that put them at risk for hearing loss.