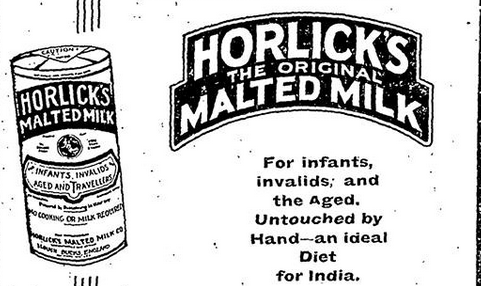 100 years of false propaganda selling. This picture is of Horlicks ad in 1920s. Since its creation by the Horlicks brothers in 1873 (originally intended as an artificial infant food), it has undergone numerous transformations. Though the first factory in India was built only in 1960, sadly it soon became the biggest market for Horlicks.
====
What it claims?
"Drinking a mug of Horlicks is the natural choice when you want to relax before going to sleep, so you awake feeling refreshed and revived"
What it contains as they claim?
Malted barley, milk solids, sugar, wheat flour, malted wheat, minerals, protein isolate, emulsifier, salt, acidity regulator, vitamins, natural color
What it really contains?
Grain, processed junk, sugar, grain, grain, artificial minerals, processed junk, junk, junk, salt, artificial vitamins, junk
Why is protein isolate junk? Isn't whey protein good for you?
Because they say protein isolate and not whey protein isolate. Anytime a food item is mentioned vaguely, there is a good chance (more than 100% that is), that the product is low quality crap. In this case, it probably is soy protein.
Why do your kids need raising agents and acidity regulators junk?
Must Read: https://rajganpath.com/2011/11/02/the-truth-behind-health-drinks/
---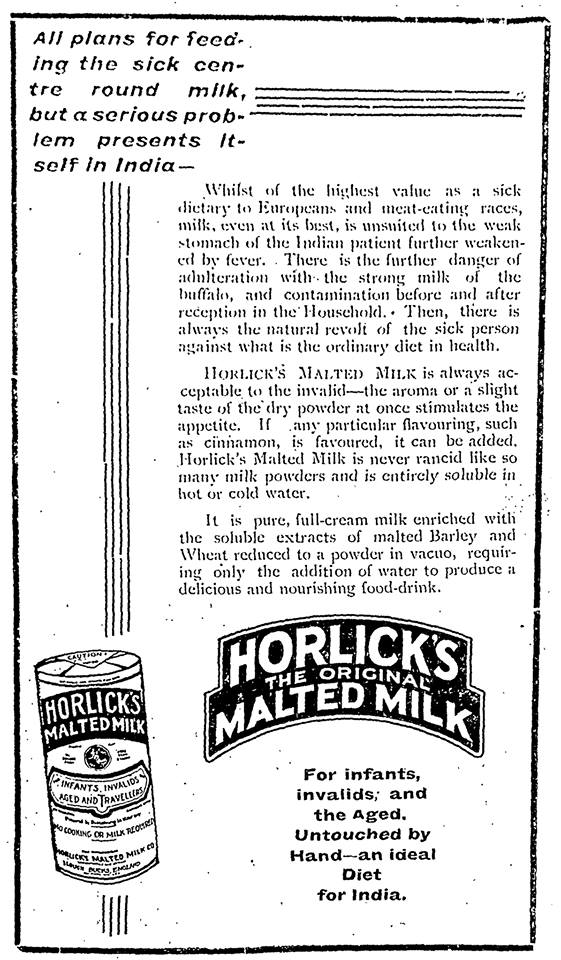 I was not surprised to see paper about Horlicks hosted on IIM-B site. You can imagine the impact these young MBAs create in society
🙂
🙂. Many of such MBAs run Junk food chains/companies across the Nation. (http://tejas.iimb.ac.in/articles/29.php)