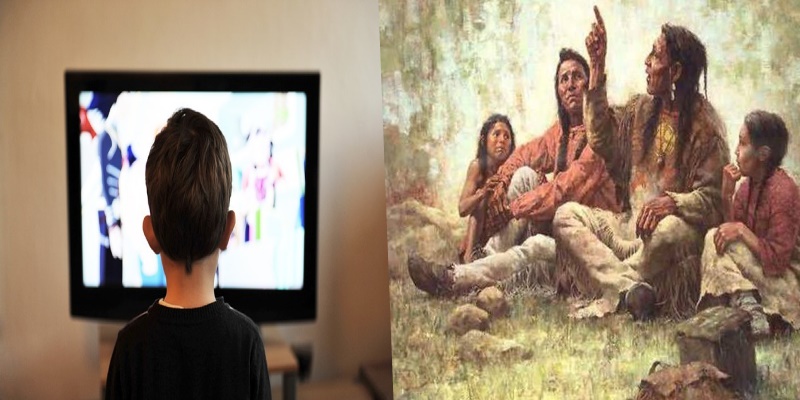 Story telling is an important parenting tool. It helps developing brain to support infinite mind each child has. Unlimited potential. Being parent, one should learn this skill. I always prefered narration of stories to my son, where minimum man-made objects are glorified and maximum mother nature detail is explained. For this Sanskrit literature is wonderful source where mother nature is glorified with intricate detail in simple manner.
Stories involving sea, lake, river, monkey, parrot, camel, mountain, stream, jungle…where all forms of mother nature are active part of the story. Impact of this way of story telling is that my son when visits lake, sea, jungle, can connect with mother within split second. He calls tree his friend. Monkey his brother. fish as her little sisters…and so on. To connect with universal mind becomes easy. These are all my observations and experiences. You may experiment.
1) Facilitating cartoon DVD on TV or laptop is not story telling
2) Listening mp3 is not story telling
3) Artificial objects as modern cartoons depicts is not story telling
4) Imaginary character worship is not story telling
5) Reducing real heroes as cartoons is not story telling
I am not saying all above ways are absolutely faulty. But certainly they are limiting child's potential.
Let there be pure assistance-free (not to use Pictures, cartoons, movies, songs for all sessions. One can use sometime so that kids have an idea about the medium. But no addiction to visuals.) verbal communication and amateur acting to create raw images. Let your child immersed in your words and acting. Let him/her create her own world of imagination. Pure, sattvik and infinite.
Think about. Experiment. Good week ahead! (y) 🙂