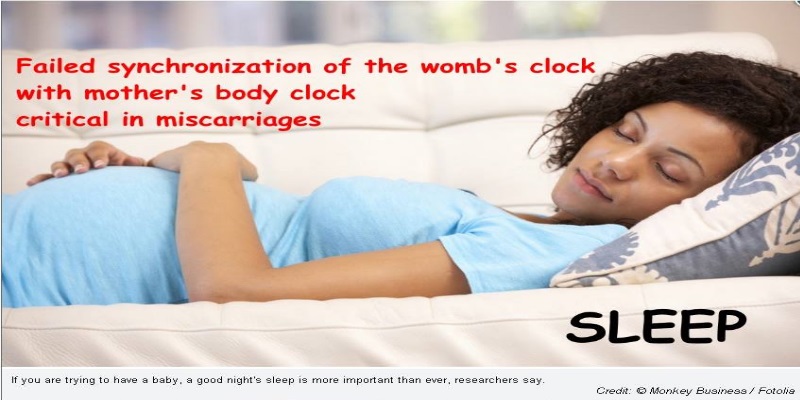 Our modern life style does not allow us regular life style. Sleep at 9 Today, sleep at 12 tomorrow. Sleep at 1 some other day. No fix schedule. The careless generation whom I am part of, justify this as their choice! 😀 Who cares if I wake up at 6 or 7 or 9! My life, my choice! 😀 😀
It is mindless fashion to disobey social rules! How to expect this generation to follow biological rules/rhythms! 😀
Who pay the price most for this dysfunctional life?
Children or future of the Earth. From womb to tomb, they are gifted chaos as legacy. Thanks to their parents! 🙂 (My life, my choice (The Bollywood followers know it what I am sarcastically pointing to!) Who cares if my children suffer! 😀 )
Damn! This very life you are having is not your life!! You exist because so many helped you to exist! Stop this narrow minded thinking taught by brainless actors on TV!
As per this paper, Failed synchronization of the womb's clock with mother's body clock critical in miscarriages. If you are already mother, do take care. Life goes on rapidly in development phase and kids need enough sleep. Do not compromise sleep! If they wake up late, it is okay! School can wait, their development cannot!
If you are trying to have a baby, a good night's sleep is more important than ever. A new research report appearing in The FASEB Journal shows that the womb has its own "body clock" that needs to synchronize with the mother's body clock to ensure optimal conditions for fetal growth and development. The inability of a mother's body clock to synchronize with the womb's clock may be at least part of the reason why some women have difficulty carrying a pregnancy to full term. Specifically, the failed synchronization switches off body clock genes in cells lining the womb, which in turn, may jeopardize the pregnancy. This information may help researchers and fertility experts develop strategies to optimize the fetal environment to help more women have children.
---
Research
---
Failed synchronization of the womb's clock with mother's body clock critical in miscarriages
http://www.eurekalert.org/pub_releases/2015-04/foas-fso040115.php
The clock protein period 2 synchronizes mitotic expansion and decidual transformation of human endometrial stromal cells
http://www.fasebj.org/content/29/4/1603.full