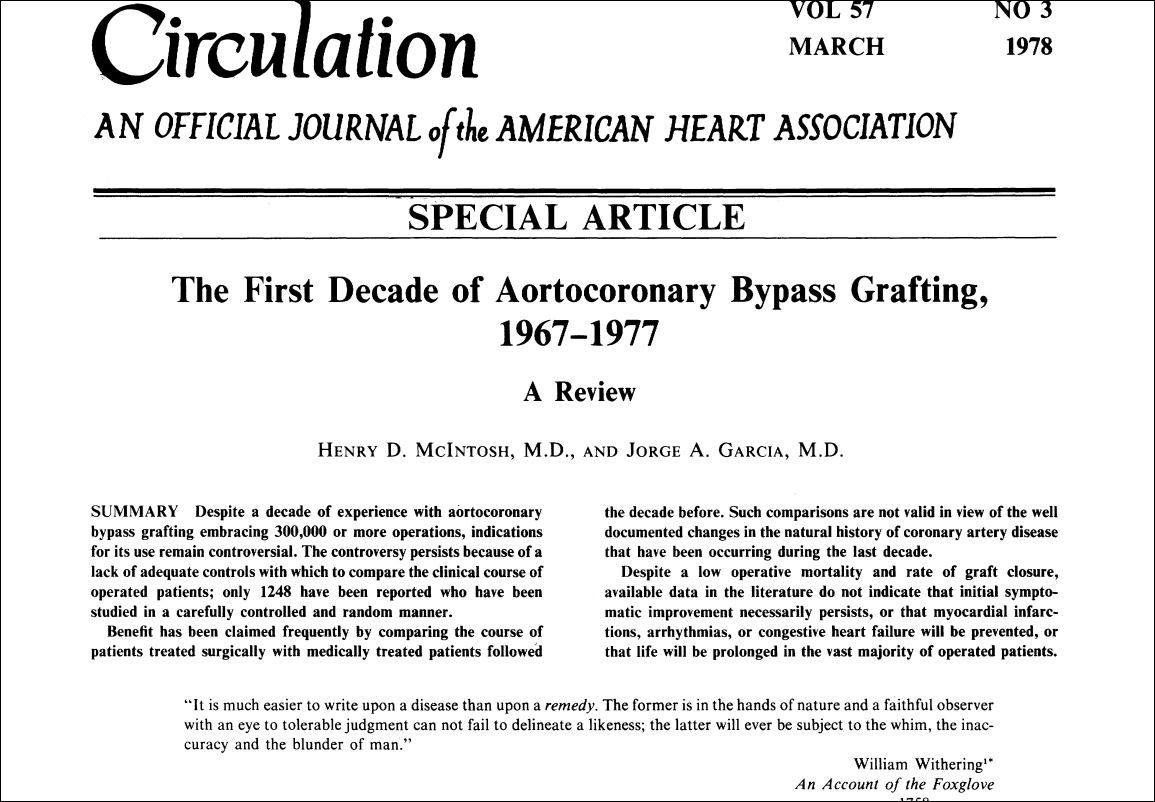 1978 research paper in Journal of American Heart Association says that, even after 300000 surgeries in 10 years (1967-77), it is not sure that the surgery will prevent heart failure.
🙂 It continued after 1977 and now we have more precise, more technological advanced surgeries.
Need to find data that is it same stand as McIntosh concluded in 1977? I am sure, it is. 😉
http://circ.ahajournals.org/content/57/3/405.full.pdf?origin=publication_detail
Then How and Why does By-pass work?
The Harrison Principle's of Internal Medicine, the tome for all medical students world over explains it candidly in following terms:
Placebo effect – a theory that justifies bypass being christened the costliest aspirin ("I have got done the best available treatment". Quite often, the degree of relief is proportional to the fees, the status of the doctor, and the name of the hospital").
Sensory neurectomy – the heart remains status quo ante, but the patient, no longer feeling any pain, does not work up into a coronary frenzy;
Bypass probably works by killing the complaining segment of the heart.