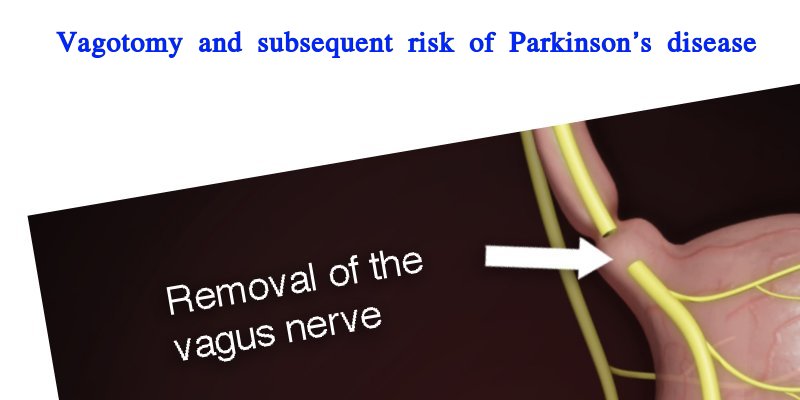 Vagotomy. the surgical excision or severing of the vagus nerve in order to reduce the secretion of acid in the stomach and hence control duodenal ulcers can cause Parkinson's, a neuro-degeneration sickness.
GUT is the second brain. Disturb GUT and invite unimagined sicknesses.
Solution for ulcer is not Vagotomy but food habits. And since we don't care much about prevention,cascading impact leads to unnatural, early death. 🙁
---
Research
---
NEW KNOWLEDGE: PARKINSON'S DISEASE MAY BEGIN IN THE GUT
 http://health.au.dk/en/#news-5721
The chronic neurodegenerative Parkinson's disease affects an increasing number of people. However, scientists still do not know why some people develop Parkinson's disease. Now researchers from Aarhus University and Aarhus University Hospital have taken an important step towards a better understanding of the disease.
New research indicates that Parkinson's disease may begin in the gastrointestinal tract and spread through the vagus nerve to the brain.
"We have conducted a registry study of almost 15,000 patients who have had the vagus nerve in their stomach severed. Between approximately 1970-1995 this procedure was a very common method of ulcer treatment. If it really is correct that Parkinson's starts in the gut and spreads through the vagus nerve, then these vagotomy patients should naturally be protected against developing Parkinson's disease," explains postdoc at Aarhus University Elisabeth Svensson on the hypothesis behind the study.
Vagotomy and subsequent risk of Parkinson's disease