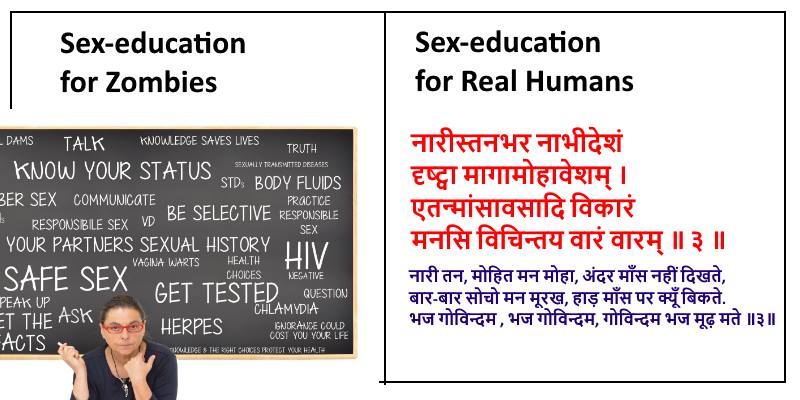 Advocates of sex-education don't realize that it was part of Sanatana dharma for several thousands years. The goal and methods were different.
Unlike modern propaganda, that opens possibilities of turning teens into sex-slaves, we had sublime methods. Our education curriculum was designed to show reality to teen students and not really ignite uncontrolled fire in name of "Safe-Sex".
When it is talked about women's body, consider same for woman's attraction for man's body.
Reference: http://kavitakosh.org/kk/%E0%A4%AD%E0%A4%9C_%E0%A4%97%E0%A5%8B%E0%A4%B5%E0%A4%BF%E0%A4%A8%E0%A5%8D%E0%A4%A6%E0%A4%AE_/_%E0%A4%AE%E0%A5%83%E0%A4%A6%E0%A5%81%E0%A4%B2_%E0%A4%95%E0%A5%80%E0%A4%B0%E0%A5%8D%E0%A4%A4%E0%A4%BF