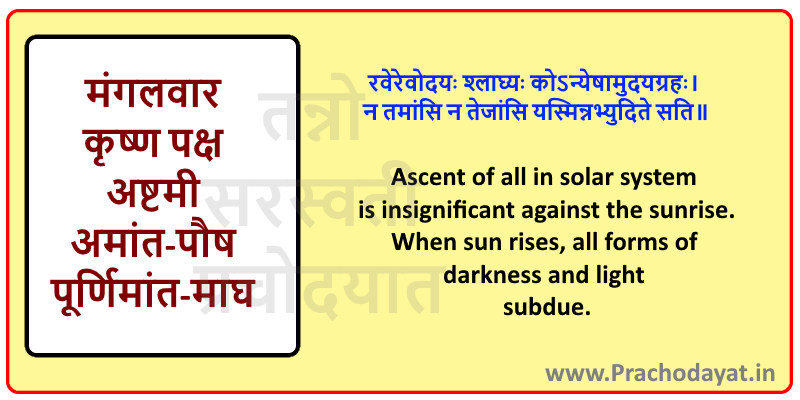 A note from FB friend:
That day, that month, that year and that century will be known for "अभ्युदय" when you find more crowd at Sunrise point than Sunset point.
बिन ब्रह्म मुहूर्त उषा पान,सांसारिक सौख्य तथा समृद्धि की प्राप्ति ? Impossible!
Without witnessing Brahm Muhurt daily, progress?
😀
No make in India, no FDI, no smart city, no smart village will help if the remotest Indian does not realize value of उषा पान !