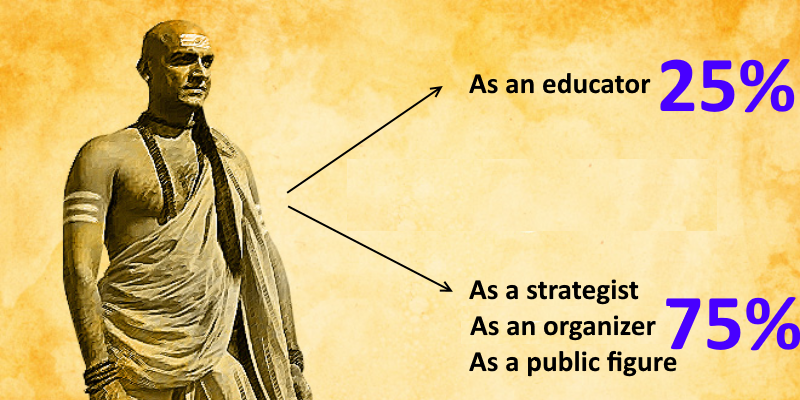 It was true 2500 years back and it is true now. Teacher is not a paid servant who can pass on information as an industrial worker.
Teaching is mere 25% job of teacher. His real duty is in remaining 75%. He must be a strategist for the state. He must be a public figure. Finest orator, commanding mass psyche. A leader who can organize mass for any goal or target.
Those who wish to revive education system, must also focus on this aspect of teacher.