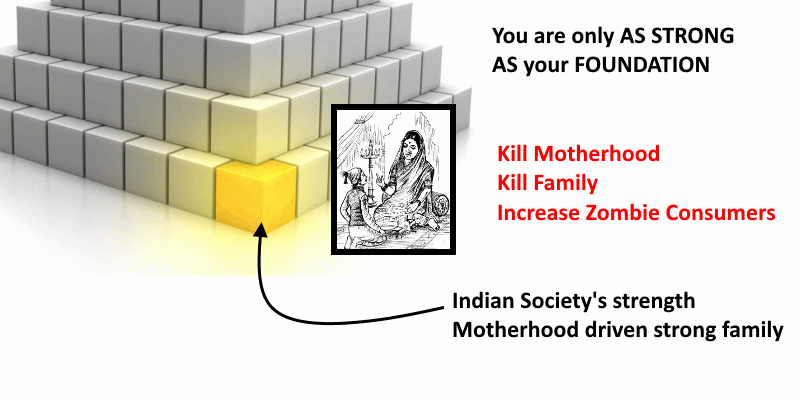 Sanatana dharma revolves around few institutions. One of them is family. Family revolves around mothers in family. But right now, we are living in very danger time where motherhood is targeted constantly under the umbrella of "Feminism". Market forces in global world knows very well that India is biggest market and we can turn Indians into zombie consumerist, only when we break their family system. And to break family system, it is necessary to kill motherhood!
Last year, wrote several notes on it. Compiling them here.
It starts with grooming of girl child who is fame-hungry, sporting self as object under the influence of Bollywood. Save her!
Purpose of कला was to rip apart विकार of mind and body so that we become ready for self-realization.
What is being injected to young mind is no art! It is actually adding more layers of विकार on top of consciousness!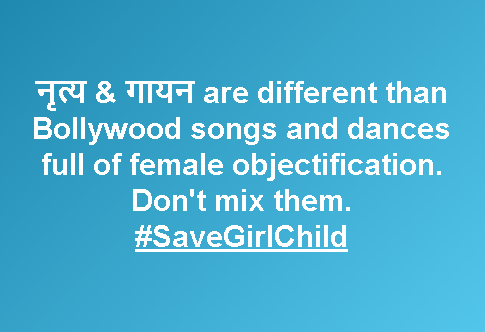 श्रृंगार play vital role in health of an individual and it is never denied. But what is going in name of श्रृंगार is sheer consumerism. Not needed!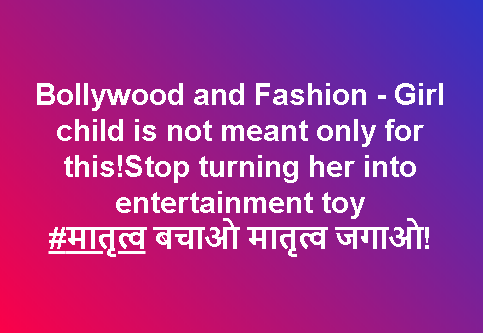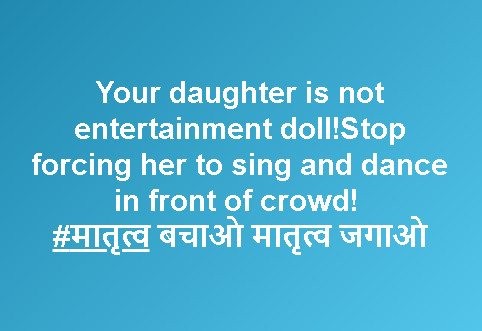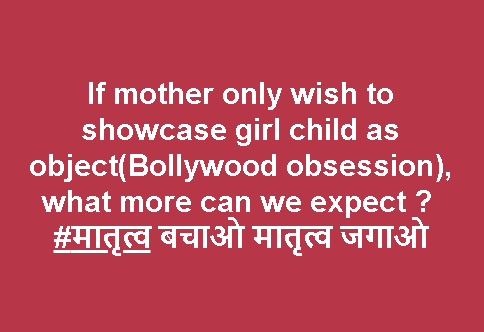 Societal transformation starts with mighty mothers. 
Nurture girl child as bold, courageous and razor sharp citizens.Parents of girl child has critical role to play for future.
All parents of girl child are lucky and potent change agents. They can do wonder with powerful will.
सम्पदि यस्य न हर्षो विपदि विषादो रणे न भीरुत्वम्
तं भुवनत्रयतिलकं जनयति जननी सुतं विरलम्
sampadi yasya na harSho vipadi viShaado raNe na bheerutvam
tam bhuvanatrayatilakam janayati jananee sutam viralam
Only an exceptional mother gives birth to a child – who does not get extremely happy on reception of wealth, who does not get sad on the arrival of bad times, who does not become a coward in a war because of fear. The child with such qualities is a crown jewel of the world.