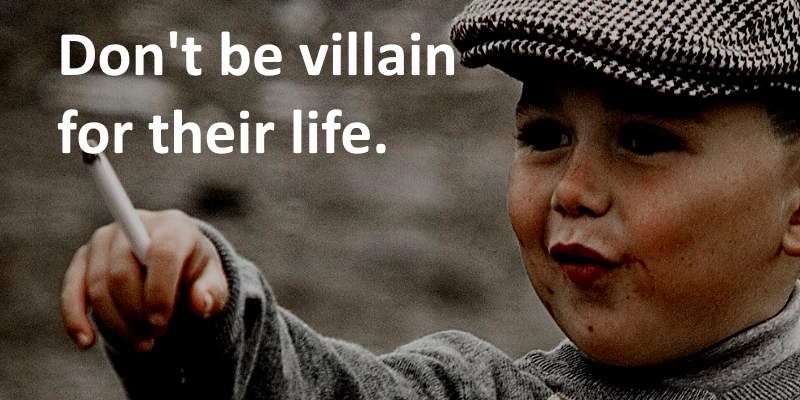 Don't be villain of their life.
So did you feel sad and shocked for child smoking picture?
Your child's screen obsession(video games, selfie, chat, music, movies, cartoons) is no different than smoking addiction!
Too early. Too much danger.
On festivals, family gathering, I see new trend. The dangerous trend. Zombie collapse in making. Kids get bored easily and mobile gaming is their only solace.
Kids hate sun-exposure. Kids don't feel excitement in cow-worship. Kids don't even like playing outdoor! But mobile games? Yes!!
Save your kids if you observe such trend @ Home.
Don't be villain of their life.