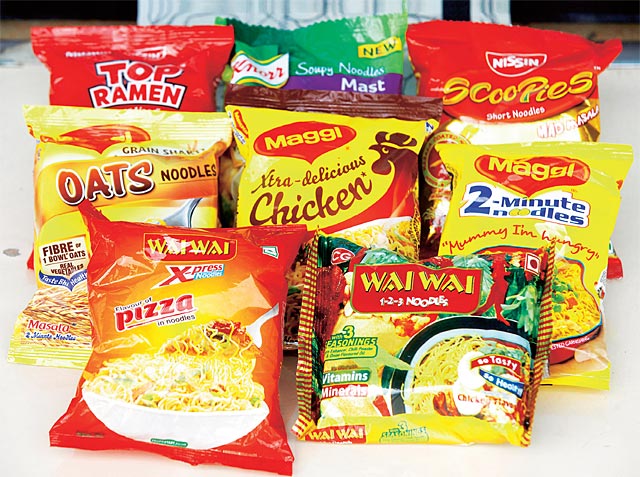 The idea of instant food was not invented by popular American cartoon family, The Jetsons who used to eat mere pills as food, but it is an inevitable fantasy in a culture desperate to do everything faster.
One by one, upper class to higher middle class to villagers, to bottom of the pyramid, we are slowly being conditioned to change our food habits, forced to adapt "gobble, gulp and go." culture. German philosopher, Ludwig Feuerbach said in 19th century that 'We are what we eat.' And so root cause of majority societal problems is, life style in general and eating habits in particular.
Today, most meals are little more than refuelling pit stops. Instead of sitting down with family or friends, we often eat solo, on the move or while doing something else—working, driving, reading the newspaper, surfing the Net. When families do eat together, it is often at fast-food joints like McDonald's, where the average meal lasts eleven minutes.
The acceleration at the table is mirrored on the farm. Chemical fertilizers and pesticides, intensive feeding, antibiotic digestive enhancers, growth hormones, rigorous breeding, genetic modification—every scientific trick known to man has been deployed to cut costs, boost yields and make livestock and crops grow more quickly.
Our उत्सवs are varied and so frequent in nature. There is special food item associated with each major उत्सव. This food is indication of food habit change as per season.
What I have observed it, Indians now celebrate major festivals like Diwali,Navratri,Uttarayan with more fanfare but with major flaw and that is synthetic unification of ways and means of celebration.
Festival -> Fire crackers -> DJ party -> Fast food
Thats it! No variation, no change! What a miserable way of celebration!
How can someone eat same food in all seasons?
🙂 Isn't it against the Natural tendency of body? And we(we= society) complain about diseases
🙂
If it is winter, body has special needs. In monsoon and summer as well.
Do not forget that, this is the same land where once taking meal was considered as divine ritual. Days are not far when we will have to return back to roots, out of sheer uninvited intolerable misery in lives of billions.
Eating is ritual. Go slow, enjoy, and say big THANKS to all who participated in presenting food dish to you, from farmer, to Nature to cook. If you can't offer prayer due to your delusional modern and global attitude, at least say THANKS to cook!