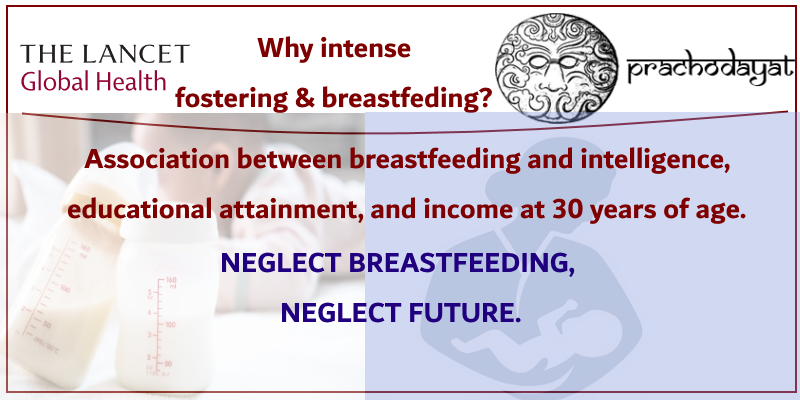 This is not first study glorifying priceless mother's milk.
It is really unfortunate to hear about young mothers hate feeding newborn. What a loss of vital nature change i.e. Being mother! How can a mother find alternative for the nectar?
🙁 Such arrogant and ignorant mistakes pay heavy price in future.
---
Research
---
Association between breastfeeding and intelligence, educational attainment, and income at 30 years of age: a prospective birth cohort study from Brazil
Breastfeeding has clear short-term benefits, but its long-term consequences on human capital are yet to be established. We aimed to assess whether breastfeeding duration was associated with intelligence quotient (IQ), years of schooling, and income at the age of 30 years, in a setting where no strong social patterning of breastfeeding exists.
Interpretation
Breastfeeding is associated with improved performance in intelligence tests 30 years later, and might have an important effect in real life, by increasing educational attainment and income in adulthood.
https://www.thelancet.com/journals/langlo/article/PIIS2214-109X(15)70002-1/fulltext