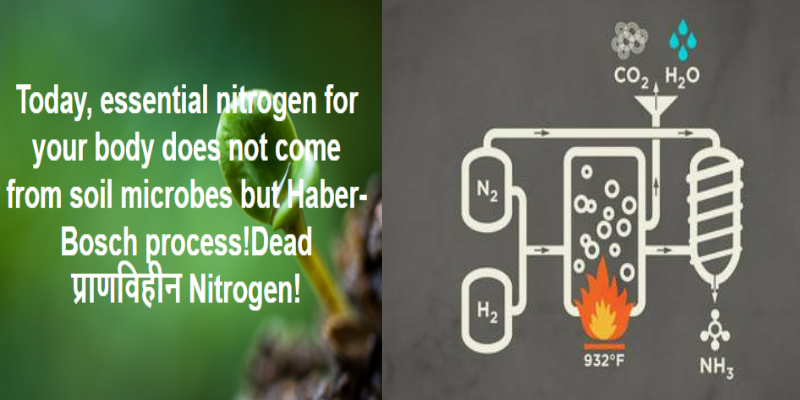 Fritz Haber (left, 1.0 Nobel prizes in 1918) and Carl Bosch (right, 0.5 Nobels in 1931) have probably had a greater impact than anyone in the past 100 years, including Hitler, Gandhi, Einstein, etc.
Yes, they invented a method to bypass soil microbes and provide nitrogen in terms of urea. One of the worse future of mankind was written by this process implementation.
Biological nitrogen fixation – essential natural cycle was disturbed. And many future generations will pay high price for it.
Today, essential nitrogen for your body does not come from soil microbes but Haber-Bosch process! 
😀 प्राणविहीन Nitrogen and nitrates! 
🙁