---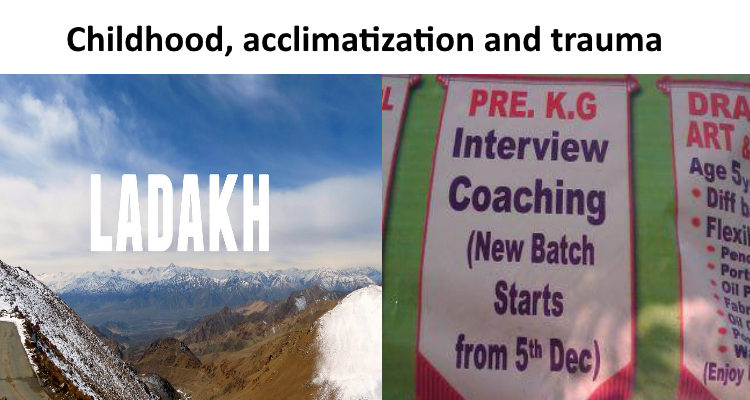 Getting accustomed to high altitudes that is acclimatization is one of the most significant things when you are travelling to Ladakh or any high altitude terrain. Tourists and other visitors might suffer from headaches, dizziness and Acute Mountain Sickness or AMS without proper acclimatization.
Our children, born to this chaotic world, do need similar acclimatization period. First 6 years of life are naturally designed for local acclimatization at home.Learning customs, inviting and getting bath in local microbial seas, receiving lots of love from family members, neighbors and mother nature.
Instead, what do we do?
We bombard stress!
Don't stress too much for first 6 years! Let them be in flow first!! Play – is the only activity they need! If they love singing, allow them to sing! Dance. If they really really really love alphabets, then only alphabets! No force, only flow!