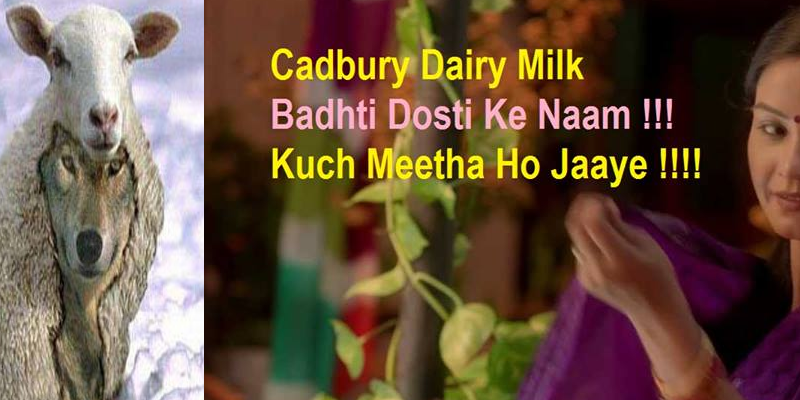 With the help of govt of India (https://www.worldfoodindia.in/), global food processing powers are all set to control us! Be ready for more and more toxic dissonance!
We must identify wolf under sheep-skin. And we fail, be ready for the cunning attack.
There is a war going on in our minds. Native beliefs vs Marketed Beliefs. Marketed beliefs are coated with Native flavor so majority don't even sense the war!
Marketing always use 'Science' or 'Religion' weapon to kill your native beliefs and make you faithful consumer of their products.
For example, see this 1960's ad where Cigarettes are marketed as totally innocent! 
🙂
Another example is: Replacing traditional festival food by processed food.
Cadbury chocolate is new form of mithai! 
😀
Think about it! Do we really love being slavish consumer of unhealthy habits?
Stay away from toxic delusions. Cherish native beliefs. Celebrate local culture. If there are issues with local food sources, correct them! Alien processed food is never an alternative!