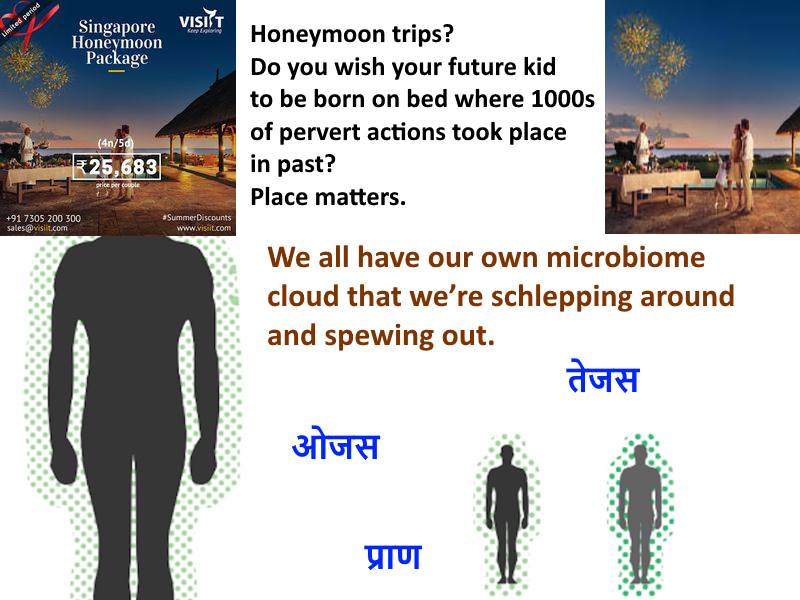 Why do we surrender to market forces and take most important life decisions based on popular notions?
In our culture, marriage was considered as most sacred event of life. The crucial Sanskar out of set of 16.
Oh, you don't wish to be regressive? lol 😀
We all have our own microbiome cloud that we're schlepping around and spewing out.
We are bombarded by thousands of diverse species and chemicals.
In hotel rooms, 1000s of past guests left their biological and pranic imprints. They affect. They mingle with your bodies.
At least, trust Stanford research 🙂
http://med.stanford.edu/news/all-news/2018/09/we-are-bombarded-by-thousands-of-diverse-species-and-chemicals.html