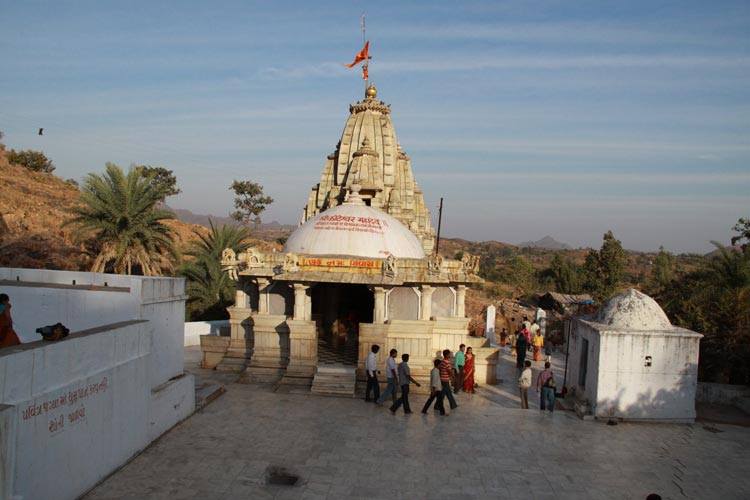 Visiting Shaktipeeth and Jyotirlinga is one of the fundamental common trait among Sanatanis, irrespective of pantha, varna and desh.
I was at Ambaji for last 3 days. Ambaji is an important temple town with millions of devotees visiting the Ambaji temple every year. It is one of the 51 Shakti Peethas.
Just 8 km away from Ambaji near the Origin of the Vedic Virgin River Saraswati, there is an ancient temple of Shri Koteshwar Mahadev, attached with a Holy Kund and the flows of river Saraswati from the Mouth of Cow Gaumukh, incurved in a rock. As per a legend there was an Ashram of Rushi Valmiki, the author of Ramayana, near Valmiki Mahadev temple and the King of Mevad, Maha Rana Pratap had renovated this holy temple.
It was great and deep experience, conversing with Shiva-Shakti for 2 days until I caught 4 men bathing in Kunda next to Gau-mukh.
All NRIs. Janoi-dhari. Ogling on passer by female devotees. Talking about how they spent $1200 on striptease show last Christmas in Vegas.
That is how the trap of Kalabhairav works. Easy shortcut money corrupts the psyche. When you are from Bharat bhumi, And dwija, it corrupts you absolutely and lead to destruction.
What a waste of time, place and human birth! 🙁
Every time I visit Ambaji, it reminds me sad fact that the temple is still under govt control :(. And we have BJP govt at center! 🙁 And money donated by millions of devotees is not handled for dharma!
Anyway, if you plan to visit western Bharat, do visit Maa @ Ambaji and Shiva @ Koteshwar. Gujarat- Rajasthan border.