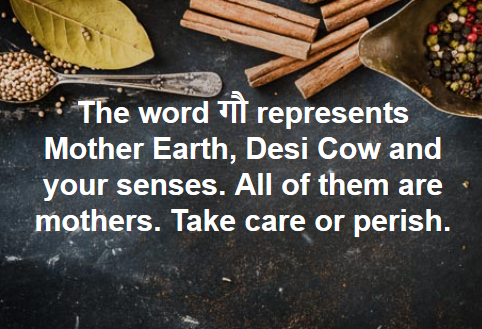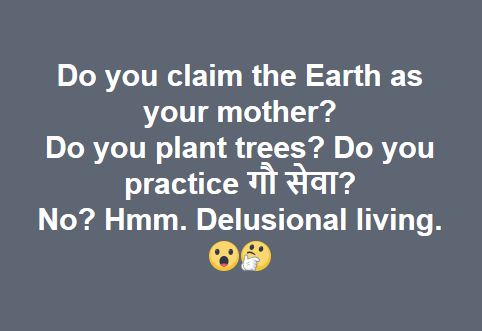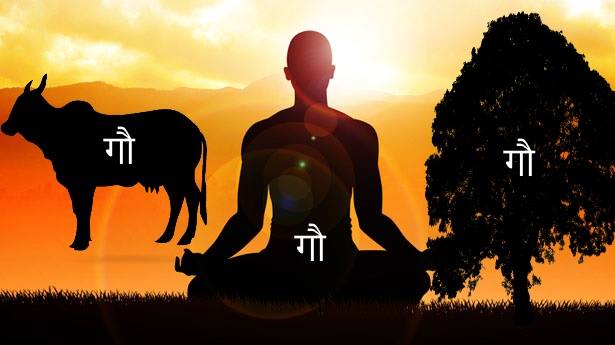 Most spiritual Guru(s) will ask you to take care of senses. They will train you so that you can take care of senses.
Hardly anyone prescribing same for Mother Earth and Desi Cow. Remember, the life wave flows through all planes (आधिभौतिक,आधिदैविक, आध्यात्मिक) and गौ in your body (your senses in आध्यात्मिक plane) will be taken care only when other two गौ(s) are taken care (Mother Earth and Desi Cow).
What is pasture land for गौ here (भौतिक जीवन), Sanskrit is to senses there (on subtle आधिदैविक plane).
We failed गौ everywhere. Here and there. Garbage pasture and gibberish language cocktail.
Pasture is gone. Mother is dying. Sons are busy in विकास.
When the Gau is killed (On आधिभौतिक (Physical),आध्यात्मिक(Spiritual),आधिदैविक(Daivik) planes), Bhu (Land) becomes desert.
Ignore one and the universe collapses. Slow and steady fall.
Exclusive focus on health won't work in long run.
Live local life. Local resource. That is true worship of Gau mata!