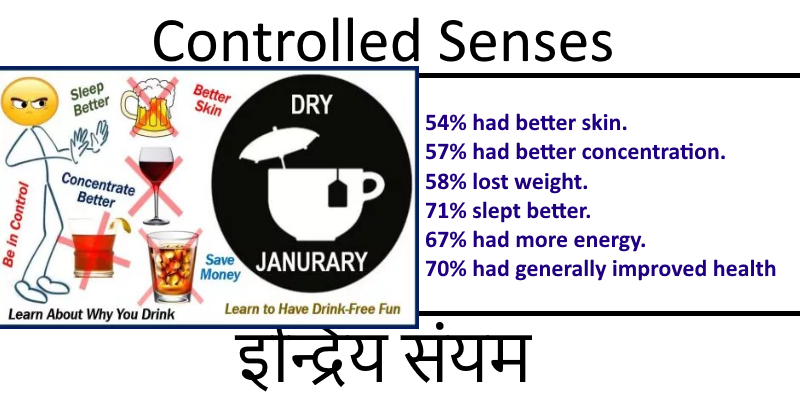 Although, this is not a great example to explain control of senses but enough to begin understanding of it. Even shallow implementation of sense control for worse habit, can yield result. Imagine the feat of human lives when they realize real value of sensocial control and practice it effortlessly.
Shri Krishna, in Bhagwad Gita, in Adhyay 2, establishes value of sense control very well. What happens when we don't have sense control.
ध्यायतो विषयान्पुंसः सङ्गस्तेषूपजायते।
सङ्गात् संजायते कामः कामात्क्रोधोऽभिजायते।।2.62।।
क्रोधाद्भवति संमोहः संमोहात्स्मृतिविभ्रमः।
स्मृतिभ्रंशाद् बुद्धिनाशो बुद्धिनाशात्प्रणश्यति।।2.63।।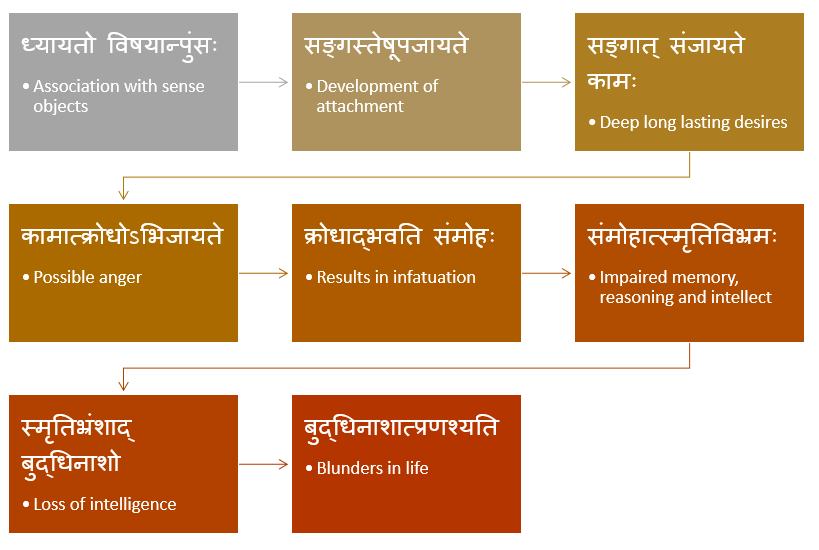 Most blunders in life are due to lack of control over senses. When I say, lack of control, most of us equate it to sexual control. It is more than that! Consider all sensorial inputs to your body!
On the other hands, it is only God's blessings that you taste little success despite lack of sense control. It won't go on forever!
---
Research
---
https://www.sussex.ac.uk/news/all?id=47131
How 'Dry January' is the secret to better sleep, saving money and losing weight
New research from the University of Sussex shows that taking part in Dry January – abstaining from booze for a month – sees people regaining control of their drinking, having more energy, better skin and losing weight.  They also report drinking less months later.
The research, led by Sussex psychologist Dr Richard de Visser, was conducted with over 800 people who took part in Dry January in 2018. The results show that Dry January participants are still drinking less in August. They reported that:
drinking days fell on average from 4.3 to 3.3 per week;
units consumed per drinking day dropped on average from 8.6 to 7.1;
frequency of being drunk dropped from 3.4 per month to 2.1 per month on average.
Dr Richard de Visser, Reader in Psychology at the University of Sussex, said:
"The simple act of taking a month off alcohol helps people drink less in the long term: by August people are reporting one extra dry day per week.  There are also considerable immediate benefits: nine in ten people save money, seven in ten sleep better and three in five lose weight.
"Interestingly, these changes in alcohol consumption have also been seen in the participants who didn't manage to stay alcohol-free for the whole month – although they are a bit smaller. This shows that there are real benefits to just trying to complete Dry January."
The University of Sussex research showed that:
93% of participants had a sense of achievement;
88% saved money;
82% think more deeply about their relationship with drink;
80% feel more in control of their drinking;
76% learned more about when and why they drink;
71% realised they don't need a drink to enjoy themselves;
70% had generally improved health;
71% slept better;
67% had more energy;
58% lost weight;
57% had better concentration;
54% had better skin.