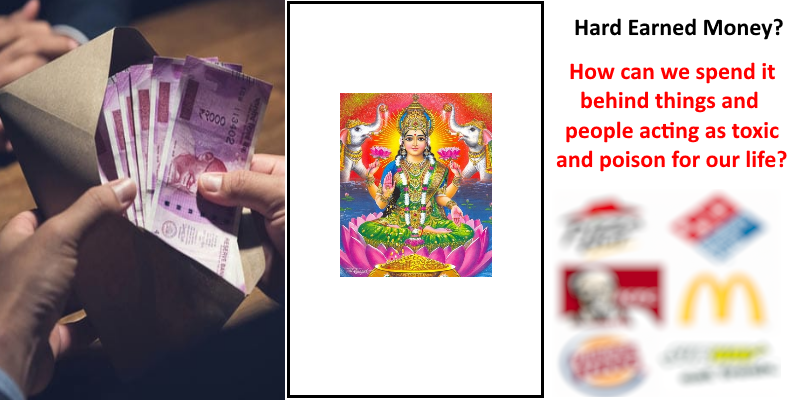 Spending money behind movies with malicious intent is certainly misuse of wealth.
Spending money for Rs 500 Pizza but giving thumbs down to farmers is misuse of blessed wealth.
Think about it.
लब्धानामपि वित्तानां बोद्धव्यौ द्वावतिक्रमौ ।
अपात्रे प्रतिपत्तिश्च पात्रे चाप्रतिपादनम् ॥
Money is misused by the wealthy in two ways – by giving to the ones not deserving and by not giving to the ones deserving.
Self-check: How do we spend?