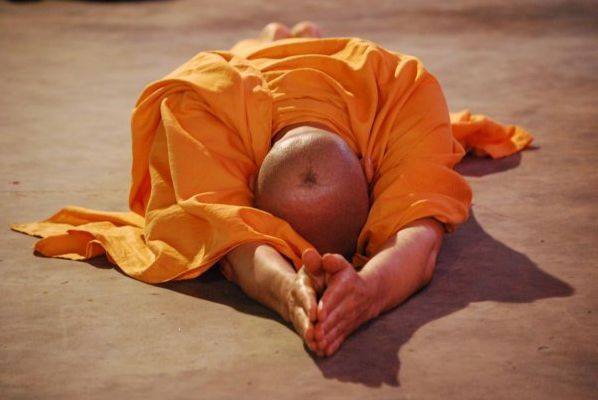 Namaskar should be offered to the Sun and of course to the Guru with full faith and belief. When the Namaskar takes the form of total submission it is offered by fully prostrating your body before the God, the Guru and the Saints and is called as Sashtaang Namaskar.
It should be offered to great disciples, knowledgeable people, and people with Vairagya, those who have experienced the inner self, Yogis, great men from any walk of life, those who know the Vedas, religious and other sciences, and Pundits. It should be offered with the firm feeling that there is a part of God or the Guru in all of them and by offering them Namaskar one is in fact offering it to the God or the Guru. The nicety of this feeling is that the inner self who is hidden in the visible becomes visible with little effort.
By offering Namaskar one becomes humble, loses pride and ego, is freed from vices, and is able to get forgiveness for even the greatest of blunders and friendly with even with those who unnecessarily think of you as an enemy. The person to whom Namaskar is offered becomes utmost kind to you. It relieves you off the vicious cycle of birth and death. Even you should also forgive those who offer you Namaskar after realizing their mistakes. Namaskar yields wisdom. The Saints, Sages and the Guru look after you after you offer Namaskar to them and show you the path to the Parbrahma. Offering Namaskar is the easiest form of worship as you don't require anything for doing it but it should be done with the fullest faith and unflinching belief. Shree Samarth says that it is not only easiest but also one of the great forms of worship as you have to forget about yourself when you bow in front of someone for offering Namaskar and that is easier said than done but when you know how to forget about yourself you stand a very good chance of getting to your inner self and then the Parbrahma.
– THE DASBODHA
BY: SADGURU SHREE SAMARTH RAMDAS SWAMI MAHARAJ.