Look at this ad : काटेगी क्या? https://www.youtube.com/watch?v=GmUi-xR178I
And then don't complain if a teen in neighborhood ogle at middle age female of family. This is what we present to our kids in name of entertainment and rolemodels!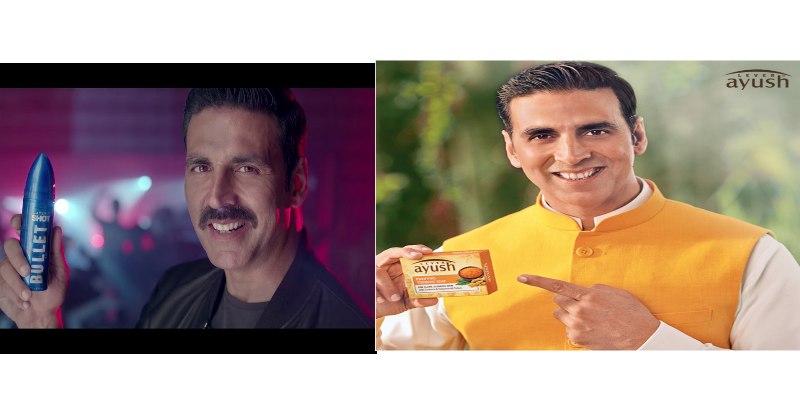 Bollywood actors have no sublime inclination for anything. When this idiot sold MNC product in name of Ayurveda, many of my friends forwarded it to me. Look, he is saying same what you are saying!
It was biggest insult I felt in life. How dare you compare paid actor with me? We don't need paid actor to help us understand Ayurveda!!
Never consider reel life actors as role model or else you will fall in the trap. Trap where you will start liking vices too! Esp teens. They still don't understand right vs wrong. They follow role model.
Now this so called Nationalist is selling pervertness and women obsjectification. Take that!
Instead of inspiring youth to work on internal bodily fire which when not working, body stinks, this demon is selling deo!
One segment of FMCG products is flourishing. Fragrance segment. To hide foul body smell.
If our agni is robust and healthy it brings fragrance to life. When agni is imbalanced, the opposite occurs.When a person has a foul smell or bad breath, that indicates impaired agni. Such a person may use perfume, but there is a perfume in your body, a fragrance of the body, which is agni.
Solution is to improve bodily fire. Stabilize it. Avoid events that can destabilize bodily fire.