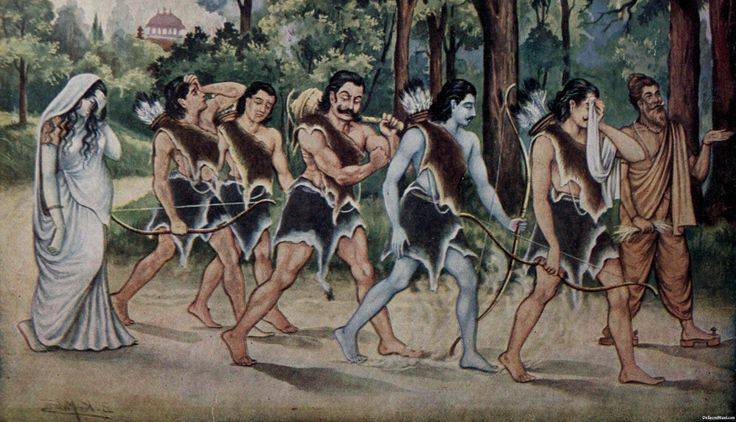 किरातार्जुनीयम्/प्रथमः सर्गः उषाकाल पठन
Taunting learned person is very difficult. You needed to be super smart.
Draupadi taunting Yudhithir is such case.
द्रोपदी उवाच:
अवन्ध्यकोपस्य निहन्तुरापदां भवन्ति वश्याः स्वयं एव देहिनः ।
अमर्षशून्येन जनस्य जन्तुना न जातहार्देन न विद्विषादरः ।। १.३३ ।
जिसका क्रोध कभी निष्फल नही जाता, स्वत: लोग उसके वश में हो जाते हैं, वही विपत्तियों को दूर करने में समर्थ होता है. क्रोध-विहीन व्यक्ति के प्रति प्रेम-भाव रखनेवाले भी उसका आदर नहीं करते, न उससे शत्रुता होने पर कोई डरता है.
अमर्षशून्य – The one that cannot even generate valid Krodha/Anger in favor of dharma / not impatient to protect dharma
संसार की कोई भी नारी ऐसे पुत्र को जन्म न दे , जो अमर्षशून्य, उत्साहहीन, बल और पराक्रम से रहित तथा शत्रुओं का आनंद बढ़ानेवाला हो।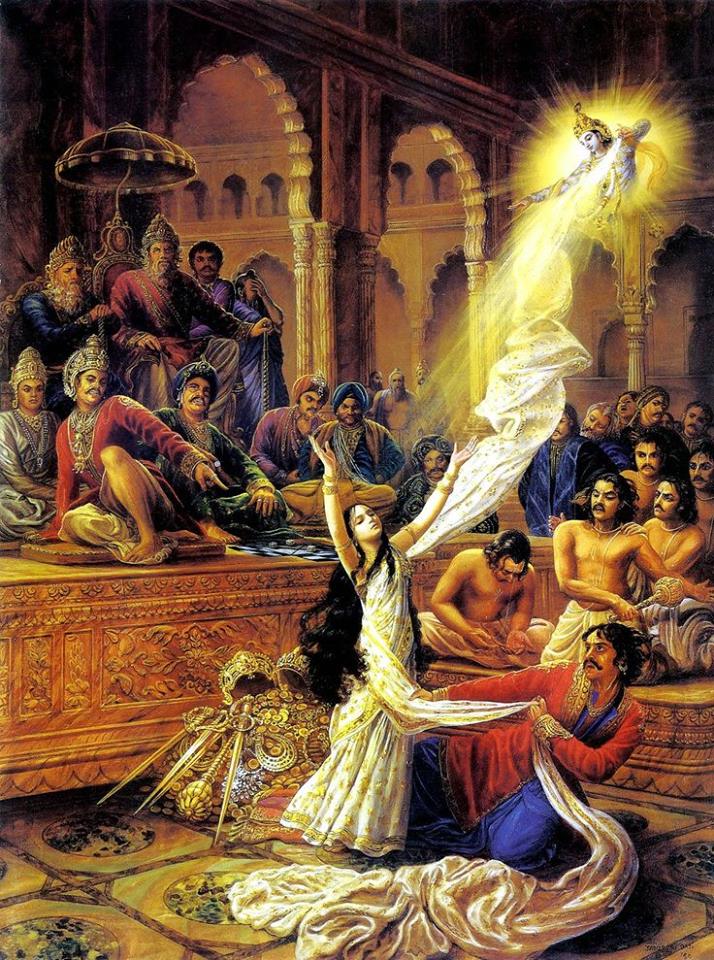 Draupadi's valid anger need perfect words for describing her मनोव्यथा | महाकवि भारवि justified it very well.
व्रजन्ति ते मूढधियः पराभवं
भवन्ति मायाविषु येन मायिनः |
प्रविश्य हि घ्नंति शठास्तथाविधान्
असंवृताङ्गान् निशिता इवेषवः ||
जो लोग अपने मायावी शत्रु के साथ मायावी नहीं बनते वे मूर्ख हैं और सदैव पराजित होना ही उनकी नियति है, क्योंकि ऐसे निष्कपट, सीधे-सादे लोगों में दुष्ट वैसे ही घुस जाते हैं जैसे उघड़े हुए अंगों में तीक्ष्ण बाण.
If person does not deal with a crook in crooked manner, he is bound to face defeat. They must be paid back in their own coin. Just like how an arrow most certainly hits (and hurts) that part of the body (how ever small) that is not covered by the armor, such deceitful people search and hurt only those people who are innocent and incapable of deceit themselves.
This is so true for present state of BJP and its leadership who are silent on every civilizational collapse related issue, be it Kashmir treatment to CRPF jawan to Pakistan policies to internal agitations by anti-India forces.