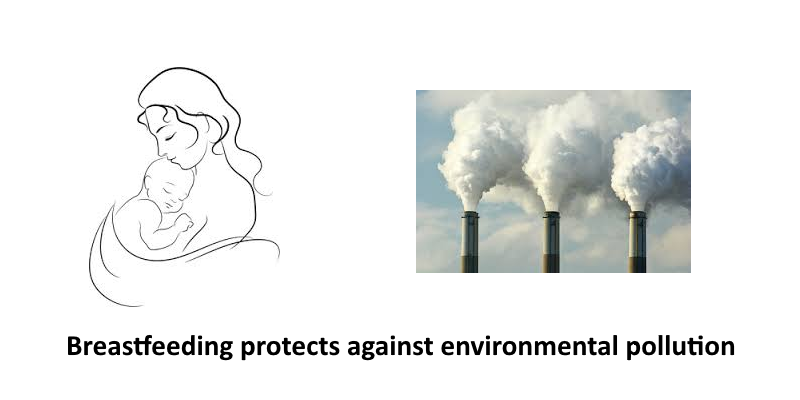 To control Pollution is not in our hands as it demands radical system level change. ( Yeah, you and me can try individual efforts but they are not enough. )
But to give initial immune boost to your infant is surely in your hands. Do not compromise on this front. Please. Do take care.
More and more parents of my age, by compulsion of life style or just due to laziness, do early weaning. Please do not do that.
---
Research
---
Breastfeeding protects against environmental pollution
Living in a city with a high level of vehicle traffic or close to a steel works means living with two intense sources of environmental pollution. However, a study conducted by the UPV/EHU researcher Aitana Lertxundi indicates that the harmful effect of PM2.5 pollution particle matter and nitrogen dioxide (NO2) disappears in breastfed babies during the first four months of life. According to the results of the research, breastfeeding plays a protective role in the presence of these two atmospheric pollutants.
http://www.ehu.eus/en/en-content/-/asset_publisher/l57S/content/n_20150520_lactancia-contaminacion?redirect=http%3A%2F%2Fwww.ehu.eus%2Fen%2Fen-home%3Fp_p_id%3D101_INSTANCE_eFh7%26p_p_lif