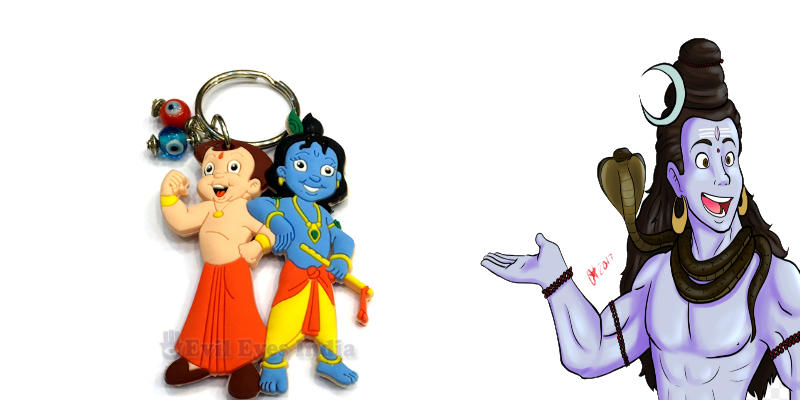 Fundamental fact we establish by Bhim or Krishna as cartoon is: they were imaginary character and we cannot emerge like them. Limiting possibilities of children. Restrict imagination of self.
when we read them real Bhim from Mahabharat, their alert minds start imaging Bhim character and you never know…they may transform their strengths into real Bhim or real Arjun…cartoons are waste of time.
What do you expect from a society who is fed their roots (Ramayana, Mahabhrata, Gita) by shallow and trivial representation of Television serials?
Shallow character and mediocre morals. Unfortunate that many kids know Mahabharat by shallow TV cartoons.
Mahabharata was not written for triviality. Purpose can best served if you get chance to listen it from your parents, well wishers and Guru. Rare happening in family now. Cartoons can produce at the best mockery of the character.