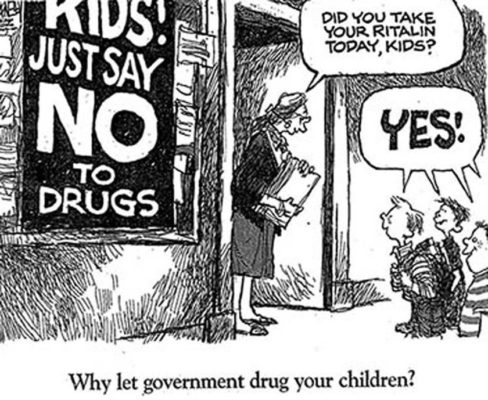 ====================
Back to the future – Indian kids American Way, Drug addicts from childhood
====================
When a child need parents most, parents are busy with career growth, promotions, material wealth accumulation and petty Cricket and Bollywood type passive armchair entertainment!
Obviously, it impacts growing minds in family.
And then, the pill generation rely upon pills as solution for mental disorders!
Many children of 21st century suffer from poor concentration, hyperactivity, and learning difficulties. Modern medicine declare it as disorder! Attention deficit hyperactivity disorder! ADHD! 
🙂
These all symptoms are more related to mind than body. Food also play role but supporting role. Problem is with environment children receive as legacy. Stressed parents, family infighting, toxic food, polluted air, polluted homes, lack of love reciprocated by parents and over-use of technology and screens at home – these are some root causes I found around.
And as you read root causes, solutions are very simple.
But what do children get from doctors?
More chemicals! Ritalin is a popular name of this neurotic drug!
Read the side-effects! Avoid it! Save your kid from further mental trauma! Provide better environment and see the magic!
Read this to realize side effects of CNS stimulant!!
---
Research
---
Ritalin Side effects
https://www.drugs.com/sfx/ritalin-side-effects.html