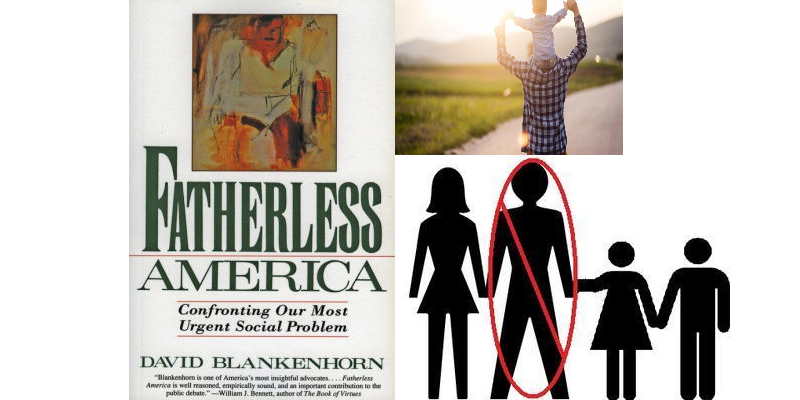 Many educated Indians, working in service sector, disconnected from roots, groomed by leftist education and media, believe that Indian society is patriarch and women has no value and what not in form of rubbish propoganda!
There are certain social units which Sanatana dharma consider as foundation of healthy society. लग्न संस्था & वर्णाश्रम व्यवस्था. Both are on the verge of breaking state.
Beware. Read some states from fatherless America. Indians are inviting the same collapse home. Save family and friends from this debacle.
We have written about this in past. Repeat post is needed with some new facts.
---
Facts as received in FB post. All references not verified.
---
63% of youth suicides happen in homes without a father. (US Dept of Health.)
90% of all street children, and those who leave home, are from homes without a father. (Center for Diseases Control.)
85% of all children with behavioral disorders are from households without the paternal figure. (Center for Diseases Control.)
80% of rapists with uncontrolled rage grew up in households without their father present. (Justice and Behavior.)
71% of all high school students who dropped out of school grew up in homes without a father figure. (National Principal's Association Report.)
70% of young people in state drug safety and recovery institutions grew up in homes without a father. (US Department of Justice.)
85% of all youth in prison do not have the father in the home. (Fulton County, Georgia Department of Correction.)
Daughters of unmarried mothers without the father involved are 711% more likely to get pregnant in adolescence; 164% more likely to have a child before marriage, and 92% to have a divorce later. (US DHHS, Bureau of the Census.)
90% of street children come from homes without a father. (USDHHS, Bureau of the Census.)
80% of rapists come from homes without a father. (Criminal Justice & Behavior.)
71% of pregnant adolescents do not have their father in the home. (US Department of Health and Human Services.)
63% of suicides in adolescence are from homes without a father. (US DHHS, Bureau of the Census.)
85% of children with behavioral disorders are from homes without a father. (Center for Disease Control.)
90% of teenagers who engage in arson acts live only with their mothers. (Center for Disease Control.)