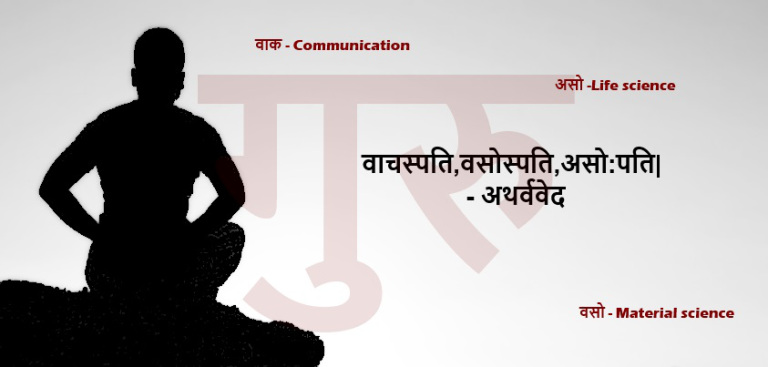 Who is Guru?
वाचस्पति,वसोस्पति,असो:पति. – अथर्ववेद
पति – Expert
Expert in वाक – Communication expert
Expert in वसो – Material science expert
expert in असो – प्राण विषय – Life science expert
*Communication doesn't mean gross conversations but expert in all sort of communications, including Economics & wealth management, communication with subtle elements, communication with plants and tress, communication with others' mind and body etc.
==============================
Majority school/college teachers in our society will fail this test. Almost all religious Gurus will also fail since they don't care becoming expert in science.
If there are no genuine Gurus, there is no genuine education, no genuine shishya, no genuine knowledge transfer, no genuine improvements in society and such society is nothing but barbaric representation of humanity. Hollow, fake and hypocrite.
Strive for Truth.Seek for genuine Guru.