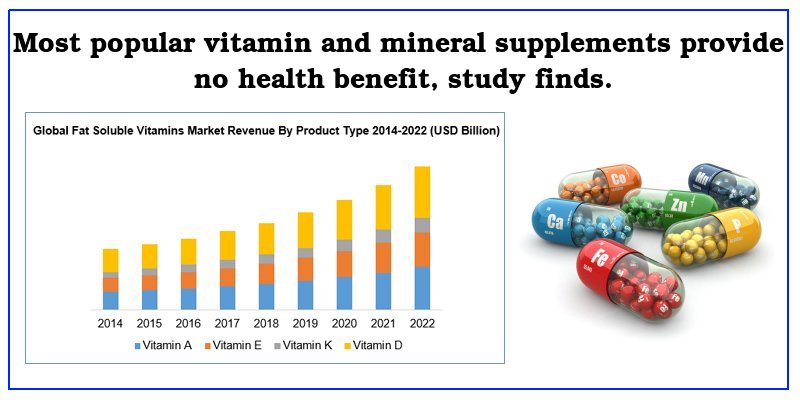 Pharma is business. All businesses need Gillette model for recurring business and profit. So they created daily needs and turned healthy humans into patients.
Some models I could catch easily are:
1) Vitamin Supplements
2) Statins
3) Insulin
4) Vaccines
Time-tested proven models. Working best for last 50 years.
5 years back, this is what I wrote in social media: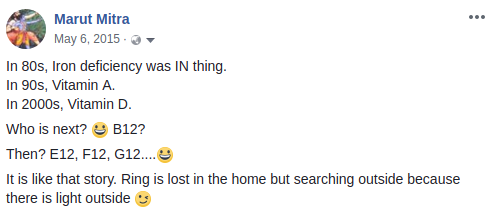 And my doctor friends had hard time accepting it!
Read this latest research.
What is solution?
Remain connected with pure or relatively pure air, water and food sources.
Don't waste your prana by overdoing certain activities like

Eating for the tongue-lust, not aligned with season and age
Excess exercise, not aligned with season
Eat wholesome food. Regularly. Local food.
---
Research
---
Most popular vitamin and mineral supplements provide no health benefit, study finds
"We were surprised to find so few positive effects of the most common supplements that people consume," said Dr. David Jenkins*, the study's lead author. "Our review found that if you want to use multivitamins, vitamin D, calcium or vitamin C, it does no harm — but there is no apparent advantage either."
The authors identified individual randomized controlled trials from previous meta-analyses and additional searches, and then performed meta-analyses on cardiovascular disease outcomes and all-cause mortality. The authors assessed publications from 2012, both before and including the U.S. Preventive Service Task Force review. Their systematic reviews and meta-analyses showed generally moderate- or low-quality evidence for preventive benefits (folic acid for total cardiovascular disease, folic acid and B-vitamins for stroke), no effect (multivitamins, vitamins C, D, β-carotene, calcium, and selenium), or increased risk (antioxidant mixtures and niacin [with a statin] for all-cause mortality). Conclusive evidence for the benefit of any supplement across all dietary backgrounds (including deficiency and sufficiency) was not demonstrated; therefore, any benefits seen must be balanced against possible risks.
https://www.sciencedirect.com/science/article/pii/S0735109718345601