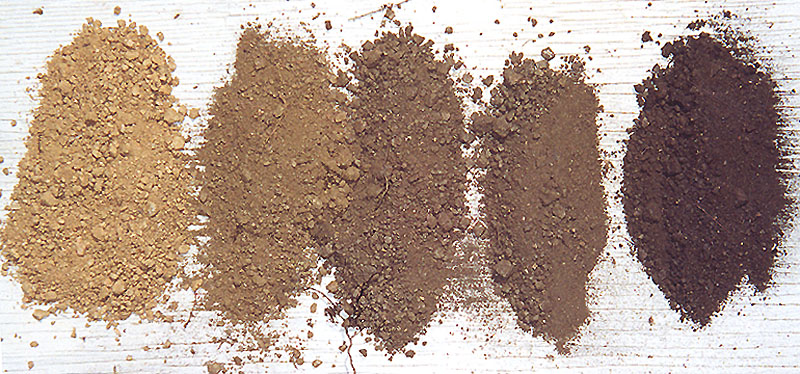 Below text from Author निघंटु is talking about 4 types of soils. He classified soil as ब्राह्मण,क्षत्रिय,वैश्य & शुद्र. Not only soil, he classified trees and plants in very same 4 categories! Not only soil, plants, trees , he also classified animals in 4 categories! According to our pseudo media tyrants, he is castiest! So narrow-minded as he divided even land! Even he identifies colors! Black is for Shudra! Protest! Black and Dalits! What a castiest man निघंटु was!
======================
This type of utter ignorance goes on in society when habit of cursory reading is common and popular.
तत्र क्षेत्रे ब्रह्मभूमीरुहाढ्यं वारिस्फारं यत्कुशाङ्कूरकीर्णं  ।
रम्यं यच्च श्वेतमृत्स्नासमेतं तद्व्याचष्टे ब्राह्मं इत्यष्टमूर्तिः  । । १.९
It is Brahman land where there are ample trees, ample water sources and where majority color is पांडू or white.
ताम्रभूमिवलयं विभूधरं यन्मृगेन्द्रमुखसंकुलं कुलं  ।
घोरघोषि खदिरादिदुर्गमं क्षात्रं एतदुदितं पिनाकिना  । । १.१०
It is Kshtriya land where metal color dominates in nature, mountains, lions and other animals roaring voice stay.
शातकुम्भनिभभूमिभास्वरं स्वर्णरेणुनिचितं विधानवत् ।
सिद्धकिंनरसुपर्वसेवितं वैश्यं आख्यदिदं इन्दुशेखरः  । । १.११
It is Vaishya land where yellow color dominates in nature, golden land, golden flowers etc.
श्यामस्थलाढ्यं बहुशस्यभूतिदं लसत्तृणैर्बब्बुलवृक्षवृद्धिदं  ।
धान्योद्भवैः कर्षकलोकहर्षदं जगाद शौद्रं जगतौ वृषध्वजः  । । १.१२
It is Shudra land where soil is of black color, suitable for small plants & grains.
============================
द्रव्यं क्षेत्रादुदितं अनघं ब्राह्म तत्सिद्धिदायि क्षत्रादुत्थं वलिपलितजिद्विश्वरोगापहारि  ।
वैश्याज्जातं प्रभवतितरां धातुलोहादिसिद्धौ शौद्रादेतज्जनितं अखिलव्याधिविद्रावकं द्राक् । । १.१३
"Food substances grown on Brahman land are good for increasing intellectual vigor(Brain's color whitish Gray due to Glial cells), grown on Kshtriya land(Jungle) are strength-enhancers (Tribes played vital role in Ancient Army strength), grown on gold land are good for mineral deficiency (Vegetables are generally grown on yellow land), grown on shudra land are good to fight against dieseases (Grains and Ayurvedic herbals – A valuable Ayurvedic  ingredient Ajwain is cultivated in black soil)."
Land color depends on their chemical nature. For example, as black soil has Volcanic origin, it is rich in calcium carbonate, lime , potash & magnesium.It is deffecient in phosphoric acid.
Food from Shudra land fights against dieseases.This food is good for immune system.Shudra land is rich in Magnesium. During the last few years, magnesium (Mg) has been subject of research due to its functionality in the organism. It is one of the most important micronutrients, and therefore its role in biological systems has been extensively investigated. Particularly, Mg has a strong relation with the immune system, in both nonspecific and specific immune response, also known as innate and acquired immune response.
Do you protest this scientific वर्ण व्यवस्था! Or are you ready to explore वर्ण व्यवस्था, systematic rational approach of living?
PS: Sanskrit translation is nearly accurate, not exact. That is my deficiency.