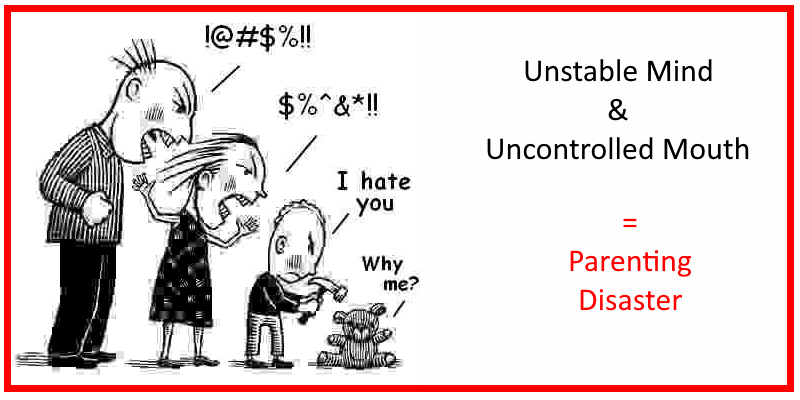 All your thoughts, feelings and actions influence the unconscious mind of your child. I said, all. Whatever you present before your children, even when they are infants, makes its impression. Younger they are, long lasting impression is! In fact, the child begins to learn even before it is born. All the thoughts that enter the mind of the mother while the child is still growing within her womb, impinge upon the mind of the child.
Thus it is great responsibility for a married couple to bring forth souls, to provide what is needed for their physical and mental well-being, to prepare them for the society, and to encourage their spiritual evolution. These are mandatory duties of marriage parents.
When you understand that nature has given you this tremendous project, and you pursue the project diligently, the rewards are great the joys are intense.
But, can this be possible in a home and family where TV occupies most of evening hours, morning starts with FM radio's half baked dimwit comments, food is served in haste, outside eating is norm and there is least care about child's perception management?
Children learn from parents. Unless you set an example, there is no hope.
Sacrifice your bad habits for the future of the nation i.e. your child. Until your kid reaches friendship age i.e. teen, you are no 1 role model. Be a responsible parent.