आयुर्वेद , अथर्वेद का उपवेद है। अथर्वेद में सूर्य की रश्मियों से उपचार की कई विधियाँ मिलती हैं। जैसे " अनुसूर्यमुदयतां हृदूद्योतो हरिमा चते.। गो रोहितस्य वर्णेंन तेन त्वापरिदध्मसि ।। " यह ऋचा हृदय रोगी से सम्बोधित है। इसमें कहा गया है कि " तेरा हृदयोत्तेजन , हृदशूल , हृददाह , आदि हृदय रोग , हलीमक , पाण्डु रोग , सूर्य की किरणों के माध्यम से देह से बाहर निकल जायें। अतः तुम नारंगी रंग वाले सूर्य की प्ररंभिक किरणों का सेवन करो। "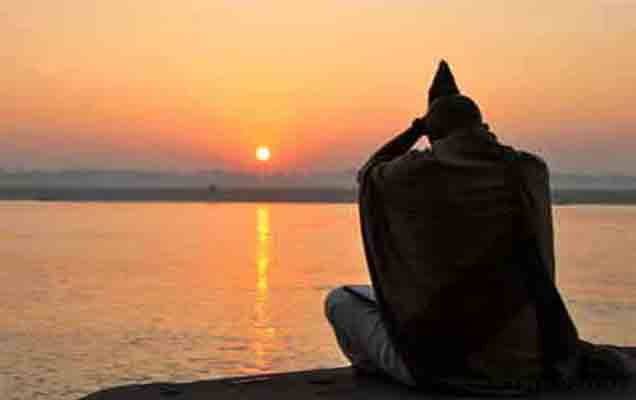 उद्द्यन्नाद्य मित्रमह आरोहन्नुत्रम दिवं
हृदयरोगम मम र्सू हरिमाणं च नाशाय||
इस ऋचा का अर्थ है कि सूर्य की किरणें हृदय और त्वचा के अनेक रोगों को ठीक करती हैं।
Surya Namaskar during Sunrise is a best (preventive medicine) way to stay away from Heart Attack and allied life style diseases known to suck vigor out of life.
Sun is the ultimate source of cellular intelligence. If there is fault in your cellular intelligence, only he can save. Go, surrender to him with revered heart, without any arrogance and rationality. Worship him daily.
But wait!We wake up at 8! 😀 😀
Don't you know new mantra? 'Work hard, party harder!' We go to bed at 1 am and you expect us to in front of Sun at sunrise! No way! Then be ready for consequences! 🙂 Invite dooms day for you and your kids!