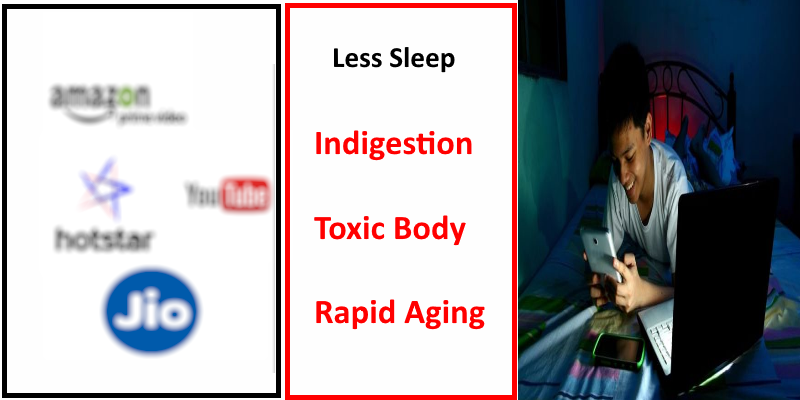 More Whatsapp, mobile games, HotStar and what not! => Less Sleep (Even if you sleep, you don't feel like coming out of bed, right? )
Less Sleep => silent poison, consuming body rapidly!! You will start feeling it once you cross 30!
Least bothered about friends of my age. They are almost on the verge of hitting middle life. Less chances of improvement unless there is strong will to live great life of 100 years!
I am worried about kids growing with screens. They will hit mid-life stress very early!!
---
Research
---
Direct Measurements of Smartphone Screen-Time: Relationships with Demographics and Sleep
http://journals.plos.org/plosone/article?id=10.1371%2Fjournal.pone.0165331
Abstract