Reason why so many resorts, restaurants, spiritual shops with rustic look run the business with handsome profit. Of course by exploiting our hard wired instinct.
Eternal urge to live life with mother.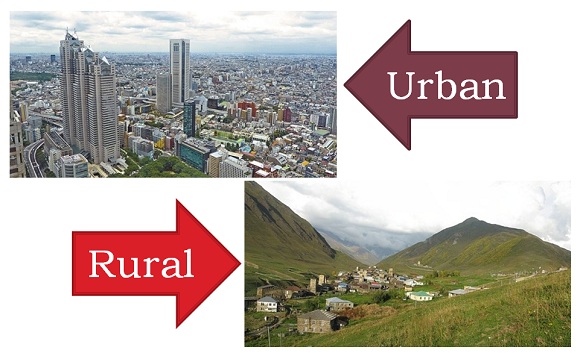 ---
Research
---
Human brain hard-wired for rural tranquillity
Humans may be hard-wired to feel at peace in the countryside and confused in cities – even if they were born and raised in an urban area.
"When looking at urban environments the brain is doing a lot of processing because it doesn't know what this environment is," he said. "The brain doesn't have an immediate natural response to it, so it has to get busy. Part of the brain that deals with visual complexity lights up: 'What is this that I'm looking at?' Even if you have lived in a city all your life, it seems your brain doesn't quite know what to do with this information and has to do visual processing," he said.
Rural images produced a "much quieter" response in a "completely different part of the brain", he added. "There's much less activity. It seems to be in the limbic system, a much older, evolutionarily, part of the brain that we share with monkeys and primates."
"I think we have neglected the relationship that human beings have with their environment and we are strongly connected to it," he said. "If you don't get the conditions right in zoos, the animals start behaving in a wacky way. There have been studies done with laboratory animals showing their feeding is abnormal. Sometimes they stop eating and sometimes they eat excessively. How far we can draw that parallel, I don't know."
http://www.independent.co.uk/news/science/human-brain-hard-wired-for-rural-tranquillity-8996368.html