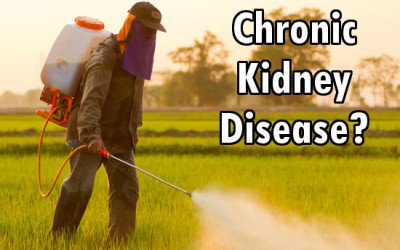 Two old notes showing how rural India will be devasted in next dacade. Some states are already failing (Punjab, Gujarat)
Note#1
Agricultural workers, working under tremendous stress of toxic chemicals, suffer from Kidney failure.
We consume what they grow. Full of chemicals. Chances are high that many of us will suffer from this lethal epidemic of kidney failure. We may not get impacted so blatantly as workers are but chances are high.
In fact, Renal failure has increasingly become visible in infants (As discussed with pediatrician Dr recently)
Why do we want to wait until this epidemic reaches our door step?
Take action now. Spend your weekend with farmers and ask them to provide chemical-free food.
Note#2
Why there are increasing number of cases of Kidney failure, Liver failure, liver Cancer, urinal tract infection?
This report may explain why.
As I said earlier, impact of chemicals in processed food or food grown by chemicals is random. How and when it will pop up in life is not in our hand.
This is the reason why we should either grow our own food or support all those farmers who are willing to grow chemical-free food for us.
And to grow chemical-free food in India, we need help from Cows. Without her, it is not difficult but impossible.
---
Research
---
CDC will explore kidney failure epidemic among agricultural workers
The US Centers for Disease Control and Prevention (CDC) has launched three new studies to examine a lethal epidemic of kidney failure that has killed agricultural workers along Central America's Pacific coast and in regions of Sri Lanka, India, and Egypt.
Chronic kidney disease of unknown origin, or CKDu, has crept up on health authorities in the affected countries, affecting many poor rural communities far from research centers. India's epidemic, concentrated in the Uddanam region of Andhra Pradesh, emerged after research into typical forms of chronic kidney disease had found large numbers of young men with the disease who had neither diabetes nor hypertension—the usual precursors of kidney failure.
https://www.bmj.com/content/348/bmj.g3385.full
Pesticide Residues In Urine Of 3-Year-Old Are 670% Higher After Eating Non-Organic Food
"The system currently used for risk assessing chemicals is suitable only for one substance at a time. There is, therefore, no approved method for making an overall assessment of the effect of multiple chemicals simultaneously (i.e. combination effects, popularly known as the "cocktail effect"). There is an awareness that this is a major shortcoming."
Pesticide Residues In Urine Of 3-Year-Old Are 670% Higher After Eating Non-Organic Food