When I read this news 2 years back, I thought to share about ancient practice.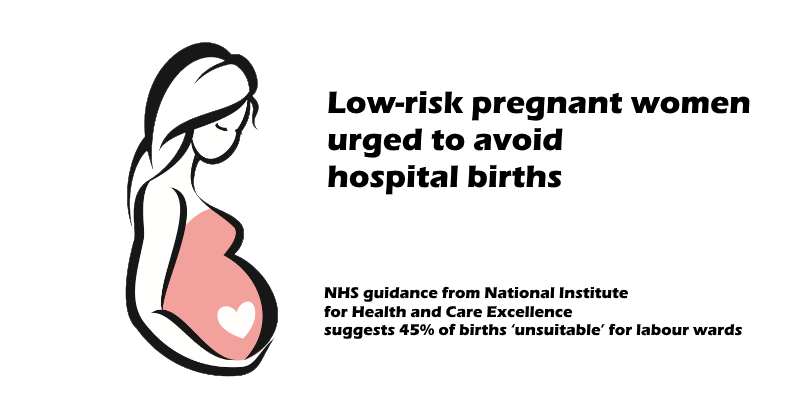 This, hospital based birth system, was sold to us in name better clean environment, better facility and all medical jargon stuff. Now situation is such that no one in India will believe that 'Home based birth' was the only norm in India since time immemorial. I am sure, it was same across the world, in all cultures (midwifery).
New mother was called सूतिका. Her room was called सूतिकागृह. No one was permitted in this room for at least 1 month and 10 days. It is called सूतिका काल. Sutika kala is a period begins after expulsion of placenta. This period is of happiness & contentment, on one hand and physical & mental fatigue due to delivery, on the other hand, she become weak or emaciated after loss of blood and body fluid during delivery. So only धात्री (The caretaker) Who is mostly mother of the सूतिका and other helping hand was allowed. No one else. Period. This continues for 3 months. It is called वृध्धि सूतक. This was norm 50 years back before arrival of modern hospitals.
वृध्धि सूतक was needed for well being of mother and child. It helps child's focused growth and mother's rapid recovery. No one follows it any more
🙁 (Now newborns are exposed to camera flashes and cacophony of hospitals).
Now the news comes from UK that they started prefering home based birth. Good, at least somewhere, wise policies are made.
May we soon mimic the lost art of Sutika care which we should have not lost at first place.
🙁 (Y)
Side note: 'Hospital acquired infection led death' is very significant number. Google to know more.
---
Research News
---
Low-risk pregnant women urged to avoid hospital births
NHS guidance from National Institute for Health and Care Excellence suggests 45% of births 'unsuitable' for labour wards
Women with low-risk pregnancies are to be encouraged to have non-hospital births under new NHS guidelines, which could see almost half of mothers-to-be planning to deliver their baby away from traditional labour wards.
Guidance from National Institute for Health and Care Excellence (Nice) says that midwife-led care has been shown to be safer for women and recommends that all women with low-risk pregnancies – 45% of the total – should be advised that giving birth in a midwifery-led unit, whether attached to a hospital or not, is "particularly suitable".
The changes, published on Wednesday , have been made because women who give birth under midwife-led care have less chance of being asked to undergo medical interventions such as episiotomies, caesareans and use of forceps or ventouse.
https://www.theguardian.com/lifeandstyle/2014/dec/03/low-risk-pregnant-women-urged-avoid-hospital-births